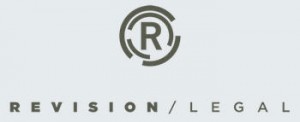 Revision Legal welcomes patent attorney Katie Horvath, Of Counsel, to the team.
Katie joins John Di Giacomo and Eric Misterovich.
Katie's education and experience in patent prosecution and litigation will allow Revision Legal to expand its practice to handle more complex patent prosecution and litigation matters, including software and business method patents.
In 2006, Katie founded Bayshore Legal Services, P.C., a global practice based in Traverse City. Prior to her return to Michigan, Katie managed patent litigation at Microsoft Corporation and spent years in private practice in Silicon Valley. For more about Katie's background and expertise, click here.
Revision Legal Expands into Canada
Through its association with Canadian counsel, Revision Legal can now offer more robust intellectual property protection, as well as business and intellectual property litigation services, in Ontario, Canada. Revision Legal is excited to provide this valuable service to its clients, who often need trademark and copyright protection and representation when operating in the United States' largest trading partner.