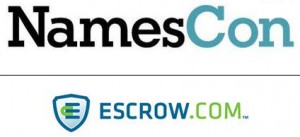 NamesCon 2016 ended and I was thinking what domainers did not attend.
So I compiled a small list of domainers that I wanted to see at NamesCon this year for various reasons (good or bad) but they did not come. You will understand what I mean by "various reason" when you read the list.
Here are the 5 domainers that were missing from NamesCon 2016 in Las Vegas:
Adam Dicker (Everybody was wondering if he will come. Some said he was coming. Some were looking for him, and they did not seem happy!)
Mark Hershiser (I haven't met Mark in person but I think it would be fun to party with Mark in Vegas!)
Claude Dauman (I met him last year at NamesCon 2015 and he is one of the kindest people I know.)
Truk Tran (I also met him last year. He is very quiet and not a lot of people know how many domains he has and how successful he is. Great guy.)
Mike Mann (A lot of people including myself would like to to meet Mike.)
There are more people that did not attend NamesCon like Aaron Strong and I might have forgotten some people. I did not include Rick as he is retired. You are free to add others in the comments below.
Photos From NamesCon 2016 (Part 1)