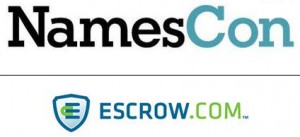 RightOfTheDot was planning to have completed the final selections for the NamesCon domain auction by the end of last week, but due to an overwhelming submission response, the submission selection has been delayed by a little bit.
I have submitted 4 domains and I wonder if these will make the list. I have submitted 2 New gTLDs (one of them is a NNN) and 2 LLL.org. I wonder if these will make the final list.
RightOfTheDot contacted today all people that have submitted a domain name to let them know that they are almost done selecting domain names for the auction and they will be informing everybody shortly with what domain name submission(s) of theirs have made the auction and what may not have.
"Sorry for the short delay and we didn't forget about you! You will hear from us again shortly."
RightOfTheDot.com and NameJet have partnered to launch the premium domain name auction that will occur online on NameJet.com,  in conjunction with the live domain name auction that will be held at NamesCon 2016 in Las Vegas from January 10th – January 13, 2016.
There will be 400+ names expected to be included in the auction with 100-125 being offered at the live auction and many will be priced at no and low reserve.
Accepted names will be added continually before the start of NamesCon so you will want to check the auction page often for new additions and bidding activity. There are now 130 on the auction.
A NameJet account is required to participate in the online and live auctions.
Bids for domains may be placed now on the NameJet website, but domains will continued to be added.
RightOfTheDot will conduct the live auction on January 11, 2016 at 2:00 PM Pacific Time at the NamesCon Domain Industry Event at the New Tropicana Hotel & Casino in Las Vegas, NV. Following the live auction, the online auction will continue on NameJet for an additional 10 days, closing on January 21, 2016.