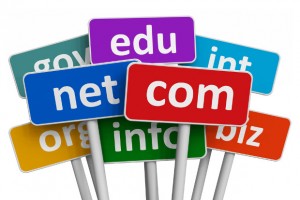 I am listing all my domain names for sale. Even OnlineDomain.com or OnlineDomains.com will get listed. But I am not really interested in selling all of my domains.
And it is not only domains that are developed that are not for sale. I have a few domain names that I simply will not sell. Zournas.com for example. It is my last name and I don't want to sell it. And there are more domains not for sale that are not so obvious. Like the first domain name I ever bought in 2000. It still makes money in PPC but that is not why I am keeping it.
All these domains are listed for sale. Some even have a landing page with a "for sale" sign. But you will know they are not for sale when you inquire about them. The price will be extremely high.
It is like listing your home for sale when you don't really want to move. You are asking for 3 times what homes next to you are worth.
But everything is for sale. And you never know. Someone might actually buy your home or your domain. But the price will be worth it, for you to move. From your home or your domain…
So next time you inquire about a domain name and you think that the price quoted is very high, think about it. The "seller" might not be motivated to sell. Not everything is for sale but it might as well have a price.