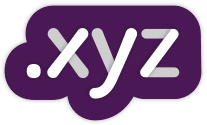 The .XYZ is running a parallel .xyz and .com domain name registration contest. I was the only judge for the first round and these are the winners and how I arrived to this decision.
When asked why they thought this would be the winning .COM domain, John said:

"It's an exceptional easy name to remember that EVERYONE has used at sometime in their life-in any country worldwide."

And the best .XYZ domain goes to TRANSCRIBE.XYZ

When asked how they would use this awesome .XYZ domain, Jacob explained:

I'm going to be launching a free, online, automatic transcription service, and releasing the source code open-source. Transcribe. That is what the site will do.

Like most open-source projects, they tend to pick the name based on the primary function. It's short and sweet. Every iteration of Transcribe I could think of was registered. .XYZ gave me the most succinct solution!
I was a bit disappointed with the number of domain name submissions. Only 6 .com were submitted and 16 .xyz. I guess nobody wants to win $1,000 or was everybody having a vacation?
I was amazed to see a few of the domains that were submitted were registered before the contest. One was from 1989 (!!!), a couple were from non US residents and a few from people that didn't even own the domains. Someone submitter google.xyz. And that was before Google picked abc.xyz for their new company website.Sometimes I am really amazed by people that don't even try to read the rules.
Here are my top 3 picks for each category:
GreatBuddies.com
GreatBuddy.com is selling at BuyDomains for $688. Plural is better.
Resale value: $1000+
SKINORGASMS.COM
Could be a small thing or nothing at all.
Resale value: unknown at this time
Vacationoutfits.com
Vacationoutfit.com is free.
Resale value is a bit more than reg fee.
transcribe.xyz
Except for .com almost all major TLDs are taken by domain investors.
That is not always a good thing if you are targeting to resale the domain but the owner wants to develop the name. Transcribe.info can be bought for $497 at Sedo.
I chose the domain because it is a 1-word domain and because the owner has a great project in mind. That is how a .xyz domain can be used: open sourse projects from people with low budget. The owner is using peachfla.me as it professional website so he knows how to take a risk.
Habanero.xyz
Nice keyword but resale value is close to reg fee.
horsepower.xyz
I am not into 2-word New gTLDs but in some cases you can't express some things with 1 word. Resale value is close to reg fee.
Round 2 of The Challenge is now open for submissions. The drill is the same. Register and submit the best .COM and .XYZ domains you can find through September 3, and you'll be entered to win $1,000! Read the rules before you enter.
.XYZ domains are selling for $1 at Namecheap, that makes it that much easier to participate in Round 2 of The Challenge.
Stay tuned to find out who the judges are for round 2…