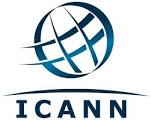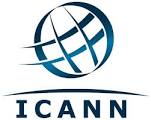 ICANN sent a notice of termination of registrar accreditation agreement for the registrar Vigson, Inc. from Panama on the 18th of November 2014.
As of 18 November 2014, Vigson, Inc.'s Registrar Accreditation Agreement ("RAA") with the Internet  Corporation for Assigned Names and Numbers ("ICANN")  dated 3 October 2012 ("RAA") is terminated pursuant to Section 5. 3.4 of the RAA. The termination shall become effective 3 December 2014, 15 calendar days from the date of this notice.
The termination is due to Vigson's failure to timely cure the breaches by 7 November 2014 as set forth in ICANN's notice of breach of RAA dated 17 October 2014.
As of 18 November 2014, the following breaches remain:
1. Vigson's failure to maintain current commercial general liability insurance, as required by Section 3.10 of the RAA;
2. Vigson's failure to notify ICANN of a change to its contact information within 30 days, as required by Section 5.11 of the RAA; and
3. Vigson 's failure to pay past due accreditation fees, as required by Section 3.9 of the RAA.
Because no domains are currently managed by Vigson, ICANN does not need to follow the De – Accredited Registrar Transition Procedure.
Vigson has current and past due accreditation fees in the amount of $10,185.58. These fees are required to be paid to ICANN by Section 3.9 of the RAA.
Something very strange happened here. Probably the registrar never worked in the first place but that is a lot of trouble and money to get to this point and not get an insurance and fail to pay $10k.