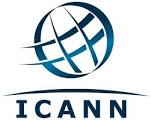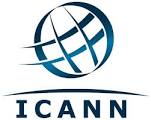 The Internet Corporation for Assigned Names and Numbers (ICANN) announced that, for the first time, it will host a Turkey Domain Name System (DNS) forum in Istanbul on the 18th November 2014. This Turkey DNS Forum is the first edition of what will be an annual event. The forum will bring together interested participants with key players in the domain name field, to discuss current topics in Turkey's industry. Representatives from ICANN, the Government of Turkey and Garanti Bank will provide welcoming remarks to kickoff this daylong session.
"Our newly opened hub in Istanbul is poised to engage with our local stakeholders in all aspects, this event being one of them, with the aim of building a stronger domain name industry in Turkey. At ICANN, our mission to the public is dedicated to keeping the Internet secure, stable and interoperable.. Our hub is uniquely positioned to not only cater to our host country, but also to be a bridge connecting Europe, Africa and the Middle East," said David Olive, Vice President, Policy Development Support and General Manager, ICANN-Istanbul.
During this forum, presentations and panel discussions from experts of the Internet sector in Turkey will address topics such as:
Turkey's Internet industry,
The innovation and growth opportunities available for business innovation,
The new generic Top Level Domains (gTLDs),
Registrar strategies in a competitive environment.
"We are very happy with the cooperation and support of the local community in helping making this happen and look forward to a fruitful collaboration in our future efforts to support and develop the emerging domain name markets, with all the expert knowledge we can provide," said Baher Esmat, Vice President, Stakeholder Engagement for the Middle East, ICANN.
Participants from ICANN, other Internet organizations, registries, registrars, registrants, ccTLDs, new gTLD applicants, policy makers, Internet service providers, IT businesses, brand owners and legal firms, academics and civil society will attend the event in an effort to share experiences and best practices.
For more information, please visit the event website at: https://community.icann.org/display/MES/Turkey+DNS+Forum