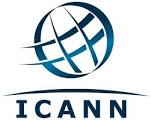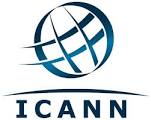 This is where your domain money is going. ICANN spent 2 million USD in the fiscal year 2014 on expense reimbursement and other payments to ICANN Directors plus 1.3 million of payments to the ICANN CEO.
As part of its accountability and transparency processes ICANN (Internet Corporation for Assigned Names and Numbers) publishes a report in accordance with Article XVI, section 3 of the ICANN Bylaws which provides, in part, that "The Board shall publish, at least annually … a description of any payments made by ICANN to Directors (including reimbursements of expenses)."
ICANN's FY14 Annual Report of Expense Reimbursement and Other Payments to ICANN Directors for the Period 1 July 2013 through 30 June 2014 is now posted [PDF, 204 KB] and is available to the community. The Community is invited to review form.
During FY14, there were seven face-to-face meetings for Board members, including four regular ICANN Meetings (Durban in July 2013, Buenos Aires in November 2013, Sinagapore in March 2014, and London in June 2014), and three Board meetings in Los Angeles (in September 2013, in February 2014, and in April 2014). In addition, a number of Directors after approval, participated in or attended other meetings for which their travel and meeting expenses were reimbursed (the largest meetings were IGF meeting in Bali, IEFT meeting in UK, and NetMundial meeting in Brazil).
The form above does not include payments to the ICANN CEO.
Fadi Chehadé has served as President and CEO since 14 September 2012. Pursuant to his employment agreement, in FY14 Mr. Chehadé was paid $559,999.92 in salary, and $253,826.62 for at-risk pay, along with reimbursement of expenses of $156,338.23, and $363,083.20 in payments on his behalf for travel related costs.