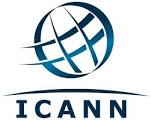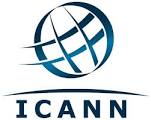 Michele Neylon the Chair of the Registrar Stakeholder Group (RrSG) send a letter to ICANN's Steve Crocker and Fadi Chehadé asking them to select a new ICANN 52 conference location as soon as possible.
"It would not be beneficial for the ICANN community to postpone or cancel this meeting.", Michele Neylon said.
ICANN issued a statement regarding the ICANN 52 meeting in Marrakech, Morocco and some concerns with travel restrictions possible because of the ebola virus.
This is the message that was sent yesterday by Michele Neylon:
Dear Fadi & Steve,

The Registrar Stakeholder Group (RrSG) appreciates that ICANN is in discussions for the ICANN 52 conference location. While these discussions are currently underway, we believe the timing is appropriate to convey our position on this matter.

We believe it is imperative the meeting should take place in a location that enables the ICANN multi – stakeholder model. It would not be beneficial for the ICANN community to postpone or cancel this meeting. Given the number of initiatives and workload currently underway, we feel strongly that three annual meetings are necessary, even though the vast majority of the Registrar Stakeholder group members are responsible for their own travel expenses.

We therefore support ICANN Staff in their efforts to provide timely updates on the location and timing of the ICANN 52 conference. We understand the difficulties of the situation, but ask that ICANN provide a date and location for the Q1 meeting as soon as possible.

Yours Sincerely,

Michele Neylon, RrSG Chair