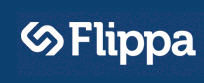 Highest sale this week at Flippa was the domain name BestWine.com that was sold for $5,000.
Post-Auction Negotiation was the method of sale for 11 domains of this week's list. These Flippa post-auction negotiations are working very well.
There were 5 domains that were sold by Buy-It-Now and newly introduced Domain Catalog had 2 sales this week.
Top Flippa Domain Sales from Last Week:BestWine.com  @ $5,000  (Buy It Now)
Commuters.com  @ $3,551
MortgageRate.net  @ $3,053  ($1 Reserve)
eCommerce.io  @ $2,050
MovieTrailers.net  @ $1,300  (Negotiated Post-Auction)
Accumulating.com  @ $1,288  (Negotiated Post-Auction)
eCamping.com  @ $1,250  (Buy It Now)
Witches.org  @ $1,150
EbolaStocks.com  @ $1,000  (Buy It Now)
SmallBusinessInsurance.com    @ $749  (Buy It Now)
HealthyYogurt.com  @ $600  ($1 Reserve)
JapaneseWomen.com  @ $520
Markets.co  @ $505  (Negotiated Post-Auction)
Markets.info  @ $500  (Buy It Now)
PurchasingStocks.com  @ $500  (Domain Catalog Sale)
InternetEscortServices.com  @ $500  (Domain Catalog Sale)
1lq.com  @ $400
FreeToolbar.com  @ $375  (Negotiated Post-Auction)
TheMadHouse.com  @ $300  (Negotiated Post-Auction)
SkinFlicks.com  @ $255
Resources.eu.com  @ $250
LasikSurgeon.net  @ $220  (Negotiated Post-Auction)
TreadmillOnline.com  @ $200  (Negotiated Post-Auction)
HealthReports.org  @ $175
SpinVegas.com  @ $156
Massage.io  @ $155
Acquisitioned.com  @ $150
Hostomatic.com  @ $145  (Negotiated Post-Auction)
ReviewMyBlog.com  @ $125  (Negotiated Post-Auction)
TruckDriverWork.com  @ $120  (Negotiated Post-Auction)
BoatHouse.net  @ $115  (Negotiated Post-Auction)
LearnDating.com  @ $115  ($1 Reserve)
Sober.co  @ $104