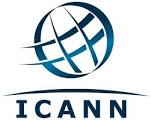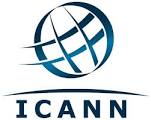 ICANN announced the appointment of Allen Grogan as Chief Contract Compliance Officer, overseeing Contract Compliance and Safeguards. But some really important numbers were revealed in the press release.
"The workload of ICANN's contractual compliance team has increased markedly. From August 2013 to August 2014, 36,732 informal complaints were filed against registrars, while 853 informal complaints were filed against registries. During the same period, 72 formal complaints were filed."
The number of complaints is staggering but it is not that surprising. A few registrars have been running scams for years such as the Domain Registry of America scam. I would love to hear what has happened with all these thousands of complaints. How many were resolved and how.
"Grogan will also be exploring ways that ICANN can work with others to help safeguard registrants and the global Internet community in ways that may go beyond pure contractual enforcement."
"A newly created position of Consumer Safeguards Director will also report to Grogan, and will focus specifically on implementation of those ICANN contract safeguards directed toward protecting consumers."
"Today, we have 21 staff members, spread over three hub offices. We are now able to offer 24 hour support in nine languages," said Chehade. "Our next step is to begin building a broader compliance vision that will serve us well in our mission of providing public benefit."