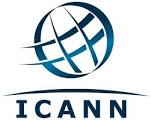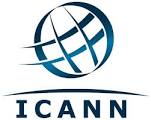 Day three of ICANN51 witnessed the 2186th participant check-in to the Los Angeles meeting. This makes ICANN51 the third most attended event in the past two years. Yesterday's sessions included ICANN Board meetings with various stakeholders, the Public Safety workshop and the Language Services Focus Group.
On Monday, participants were welcomed with a vibrant Ceremony, which included speeches by U.S. Secretary of Commerce Penny Pritzker, Board Chair Steve Crocker and President and CEO Fadi Chehadé.
Tuesday Video Recap
GNSO Chair Jonathan Robinson wins the 2014 ICANN Leadership Award during the Opening Ceremony of ICANN 51 in Los Angeles:

Sherwood Moore presents the ThirdPlace platform during the Opening Ceremony of ICANN's 51st Public Meeting in Los Angeles:

Jennifer Wolfe, GNSO Review Working Party Chair, gives a brief overview of the GNSO Review and the 360 Assessment Extension. The video highlights the necessity of gaining useful feedback from a diverse and representative group of people, as it is the cornerstone of ICANN's bottom-up multistakeholder model:

Main sessions of interest on Wednesday
08:00 – 09:30 GAC Open Forum (Plaza Pavilion)
08:30 – 09:45  Strategic and Operating Planning
10:30 – 12:00  RSSAC and Caucus Information Session
16:30 – 18:15  2015 and Beyond: Internet Governance Update
13:00 – 15:00  GNSO Public Council Meeting Part 1 (Beverly Hills)
18:30 – 20:30  NARALO Outreach Event (Olympic)Thursday
08:30 – 09:45  Enhancing ICANN Accountability
10:00 – 10:30  Nominating Committee Public Meeting (Westwood)
10:00 – 12:00  Community Discussion with the IANA Transition Coordination Group
13:30 – 17:00  Public Forum
17:00 – 18:30 Public Board Meeting
Not in Los Angeles? Participate remotely:
2. Click the session
3. Choose your remote option: audio stream or virtual meeting room
ICANN 51 started on Sunday. Click here to see what to watch for until Thursday.