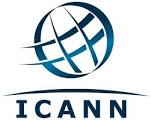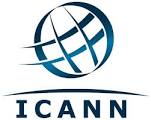 INOC today announced its sponsorship of ICANN 51, taking place October 12-16, 2014 in Los Angeles, CA. INOC is the proud sponsor and host of a happy hour at X bar located inside the Hyatt Regency Century Plaza from 7:00 PM – 8:00 PM on Wednesday, October 15, 2014. The INOC happy hour is open to all registered ICANN attendees.
INOC is a 24×7 Network Operations Center (NOC) and global provider of outsourced NOC monitoring, reporting and support services.
This is the press release from today:
The Internet Corporation for Assigned Names and Numbers (ICANN) is a not-for-profit public-benefit corporation with participants from all over the world dedicated to keeping the Internet secure, stable and interoperable. ICANN 51 is one of ICANN's three annual meetings; this year's event will encompass discussions about contractual issues with the retail and wholesale arms of the Domain Name System, ways to respond to illegal or abusive use of the Internet's naming systems, internal restructuring, and new initiatives for increasing competition on the Internet. The conference provides the opportunity for an internationally diverse group of individuals and organizations to come together and discuss and develop policies that enable the market to meet the needs and demands of a rapidly changing Internet. ICANN 51 provides attendees with a broader understanding of how Internet policies are created, how the Internet works and the main issues facing the Internet today as well as in the near future.
INOC combines state-of-the-art software technology, highly resilient and redundant NOC infrastructure, proven processes and expert technical staff to improve uptime, availability and performance of various networks, servers and applications.
INOC's 24×7 NOC Services offer real-time monitoring of critical infrastructure components as well as rapid incident response and resolution; extensive reporting capabilities, providing 24×7 visibility into infrastructure support activity; and operations run book development, detailing comprehensive and client-specific operational support processes for Incident Management, Problem Management and Change Management.
INOC recently teamed with ICANN to support its New generic Top-Level Domains (gTLD) Program, designed to increase competition, innovation and consumer choice in the domain name space, enabling any established entity in the world to apply for its own top-level domain. INOC provides a 24/7 NOC to support the New gTLD Program, working closely with ICANN as well as domain name registries, external contractors and network operators across the globe to monitor the uptime, security and availability of newly established gTLDs.
To request a meeting with INOC during ICANN 51, email inoc ( @ ) imillerpr dot com dot To learn more about INOC, visit www dot inoc dot com.