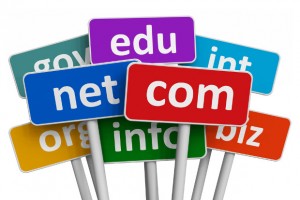 Forbes did an article called "How Will The New Dot.Tickets Domain Impact The Way People Buy Tickets Online?"
Here are some main points from the article and my opinion at the bottom:
The latest entrant into the gTLD universe is .tickets and over the next three to five months, .tickets domains may start popping up across the Web.  While it's a prime extension, it remains to be seen how it will be impact the way tickets are purchased online."

"The auction for the .tickets domain concluded last week and, like many other gTLDs, it went to a private auction.  The auction consisted of five participants was won by UK-based Accent media. According to a press release issued on Tuesday "The company will offer domain names to approved organisations to provide safer online ticket sales."  To secure the domain, Accent received a $1.62 million investment from publicly traded Centralnic, the GoDaddy of UK Internet domains.  As part of the investment, Centralnic will become the exclusive wholesaler and retail partner for the .tickets TLD.  According to Centralnic, "The .tickets Top-Level Domain will be a compelling new tool to assist consumers to easily identify legitimate and trusted ticket sales…empowering venues, entertainers and sports organizations to improve their use of the internet for fans to purchase tickets."   In a future world of ticket buying, it appears that Centralnic would like to be the arbiter of legitimate ticket sellers. If Centralnic has its way, consumers looking for anything from Denver Broncos tickets to tickets to Derek Jeter's final game would be shopping at Yankees.tickets or Broncos.tickets instead of  choosing from the array of sites out there on the Web that compete for your business.  While there's no question that security has always been a major issue in the world of ticketing, there are lots of existing mechanisms to help consumers avoid being ripped off.  The biggest of these may be Google, which, indirectly, is the biggest seller of tickets on the Internet.  Google leverages the collective wisdom of backlinks to recommend where you should buy tickets.  Not surprisingly, the top results are usually from the team or venue as well as big-name secondary sellers like StubHub and TicketNetwork. "It's hard to see how a single, for-profit organization can be the arbiter of trustworthiness in the ticketing space," said Don Vacarro, TicketNetwork's CEO. TicketNetwork was one of five companies to participate in the auction. Unlike Centralnic's vision of limiting the .tickets domains, Vacarro had planned a lower-cost approach that would have allowed anyone to purchase a .tickets domain.  "Leading consumers to believe that there's only one legitimate place to buy tickets online could drive prices up because consumers believe choice is limited," added Vacarro.

In addition to TicketNetwork, Accent also beat out Donuts.co, a Seattle-based company formed in 2011 with the purpose of capitalizing on the new wave of gTLDs released by ICANN.  Since 2011, Donuts has registered 307 domains including .pizza, .events and even .domains itself.  The also own .fail. Whether .tickets falls into that category or is closer to .money—another domain ICANN recently auctioned off by ICANN—remains to be seen.
I really don't see how all these existing companies that are selling their tickets on their own websites or have deals with major ticket companies are going to leave their websites and use some new domain to sell their tickets. Fragmentation can only lead to even bigger confusion. No company wants to be using 10 different websites when they can use just one.
The Broncos will never leave denverbroncos.com and ticketmaster.com to use broncos.tickets just because some company that owns .tickets says so.
I am sorry but this will never work: "The company will offer domain names to approved organisations to provide safer online ticket sales.".
How is Accent going to make any money by selling .tickets domains to 100 or 200 existing approved organisations that are not even interested in getting a .tickets domain? Except they intent to charge a fee for each ticket sold in the .tickets domains but that is certainly not going to work.
So I don't see any impact on the way people will be buying their tickets online by .tickets. The money spend to get the .tickets New gTLD was way higher that what it should have been.