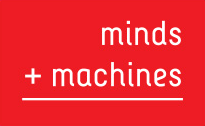 Minds + Machines Group Limited provided an update on the launch programme of its portfolio of new top-level domains, such as .london, .country and .surf, its registrar sales channel activity and the development of services for its own wholly-own registrar, Minds + Machines Registrar Limited.
In September, names within the following new top level domains in which Minds + Machines has an interest will go on General Availability ("GA") to the public on the following launch dates:
| | |
| --- | --- |
| Domain | GA launch date |
| .london | 9 September |
| .cooking | 15 September |
| .country | 15 September |
| .fishing | 15 September |
| .horse | 15 September |
| .rodeo | 15 September |
| .vodka | 15 September |
| .beer | 25 September |
| .surf | 25 September |
| .bayern | 30 September |
On entering GA, all domain names applied for prior to this period, including applications by trademark owners during the Sunrise period, businesses and consumers during the Land Rush period, and Londoners and London-based businesses during the .london Priority Reservation period, will start being registered and issued to applicants where there is no competing application for the same name. Where there are multiple applications for a domain name, applicants will be invited to participate in an auction for that domain name. The Board anticipates that approximately a quarter of Sunrise and Land Rush period applications in a domain are likely to go to auction.
On entering GA, domain names will also begin being sold to the public through Minds + Machines' network of ICANN-accredited registrars on a first-come, first-served basis, as well as through the Company's wholly-owned registrar.
Fred Krueger, executive chairman of Minds + Machines, commented:
As already seen across the new gTLD programme to date, moving into General Availability marks day one of the real registration drive for a domain. This is when registrars can begin to market, and consumers start to buy the names of their choice, without the delays and uncertainties associated with applications made before GA opens.

And as registrations grow within a domain, the key indicator will be the actual value of the domains sold when compared to the standard US$7.85 paid each year to VerisSign by registrars for an address in .com, and not just the top-line number of domains registered in a new gTLD.
In support of the move into GA, the Board is pleased to report that the Group has continued to expand the number of registrars through which addresses in its domain portfolio can be retailed to the public. Registry-Registrar Agreements ("RRAs") have now been signed with over 70 ICANN-accredited registrars across Europe, Asia and US including the world's four leading registrars 1&1, GoDaddy, Host Europe, and Tucows.
The Board is also pleased to report the acceptance of Minds + Machines' Premium Pricing strategy by registrars whereby the registry ranks the wholesale price of a name based on its perceived value.
Antony Van Couvering, CEO, added:
We are particularly pleased with the adoption of Premium Pricing by registrars. We believe this will help reduce domain name speculation and allow the registry – and registrars – to capture a greater percentage of the value of generic addresses over the long-term.