Go Daddy just released it's new TV ad featuring New gTLD domain names and having the domain name Theresa.Photography as an example. The TV ad features many New gTLD strings such as .guru, .expert, .ninja, .wiki, .events, .buzz, .photos, .club, .email, .dance and many more.
Go Daddy is featuring their new ad on their website too: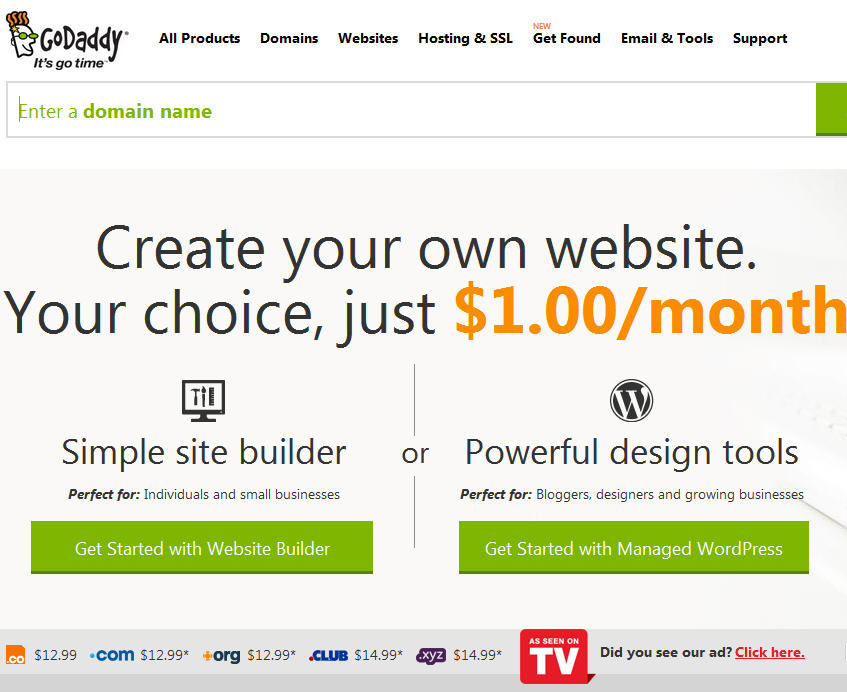 Go Daddy pitch at YouTube is:
The Internet is changing — becoming more personalized — and GoDaddy can help you take advantage of this new opportunity to get the web address you really want. Right now, there are brand new, more personalized domains available. Some of the most popular are: .guru, .expert, .photography, .solutions, plus hundreds of other available domains that are perfect for you or your business. Find the right name, right now. It's go time.
By visiting godaddy.com/35off you get a 35% discount on all new gtld domain names. .Club is selling for $9,74 and .tips for $16,24.
By the way I doubt that Theresa is a real photographer. Theresa.Photography is a mock website and everywhere you click redirects you to tvoffer-domain.com. Whois shows that the domain is owned by Go Daddy.
You can watch the new GoDaddy TV ad here: