It seems that all Namejet .XYZ auctions have been cancelled. I checked today and all auctions display this message "We're sorry, this auction was cancelled." and the high bid is set to $0.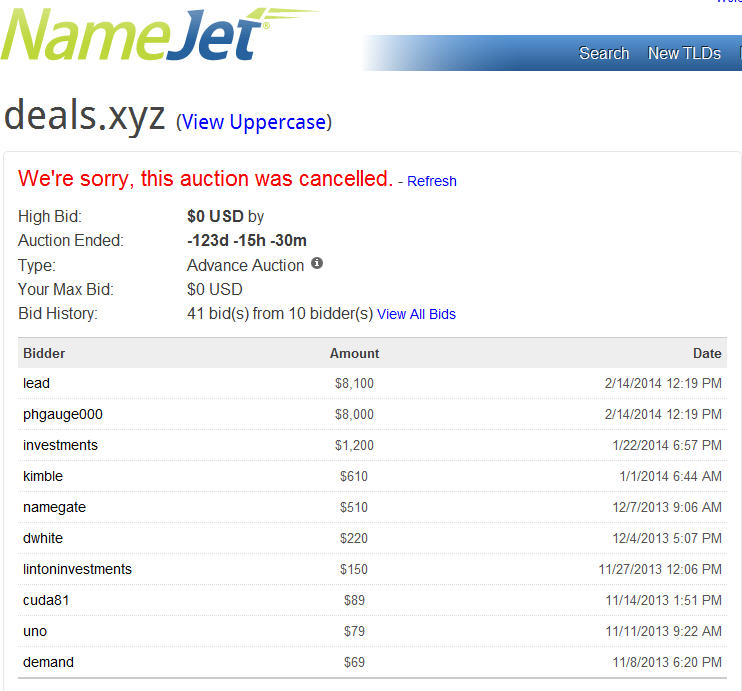 Back in December and after the domain deals.xyz sold for $8,100 I doubted that these sales would go through: Deals.xyz auction ends at $8,100 at Namejet but no one has to pay – #bullshit
Then I wondered what had happened to deals.xyz and the other Namejet .xyz domains, 6 months after the auction and after general availability had started: .XYZ is DEAD – DISASTER! Daniel Negari Exposed! .XYZ down to 34th place! Where is Deals.xyz?
Then a few days ago Namejet announced the May sales and included deals.xyz as paid:
Namejet sells 76 domains for $555,842 in May – Liao.com $100k, Sai.com $50k
Morgan Linton said that the domain he won in the auction, grants.xyz, was supposed to be awarded to him last week. I checked whois and this has not happened.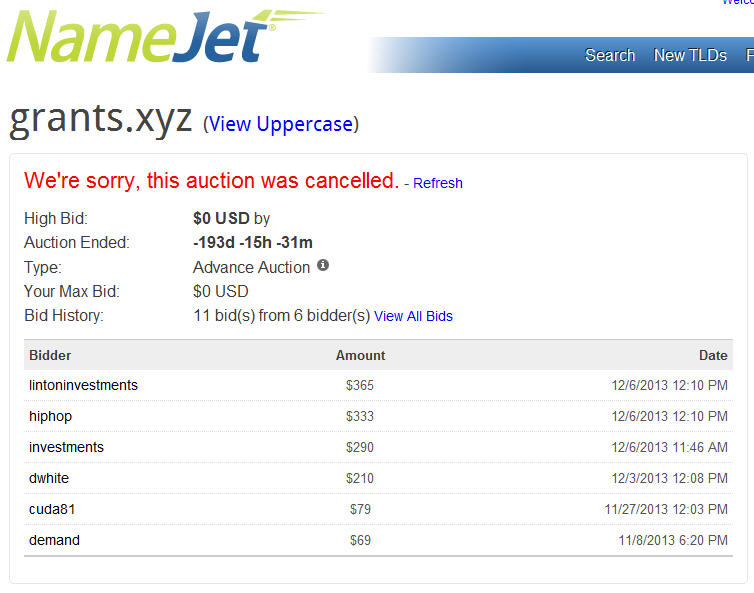 Was Morgan mislead by Daniel Negari again? I can't believe it…
I asked Namejet today why the .xyz auctions were cancelled and if deals.xyz was paid or not. And if it wasn't paid why it was included in the May report. I will update this post if and when I get a reply from Namejet.
(Thanks to DNPric.es for the tip today.)