This week Afternic added support for the first 14 New TLDs, including .GURU,  .PHOTOGRAPHY, .VENTURES, .GALLERY, .HOLDINGS, .BIKE, and .SINGLES. Afternic customers can now buy and sell domains with these extensions on the one of the world's largest premium domain aftermarkets.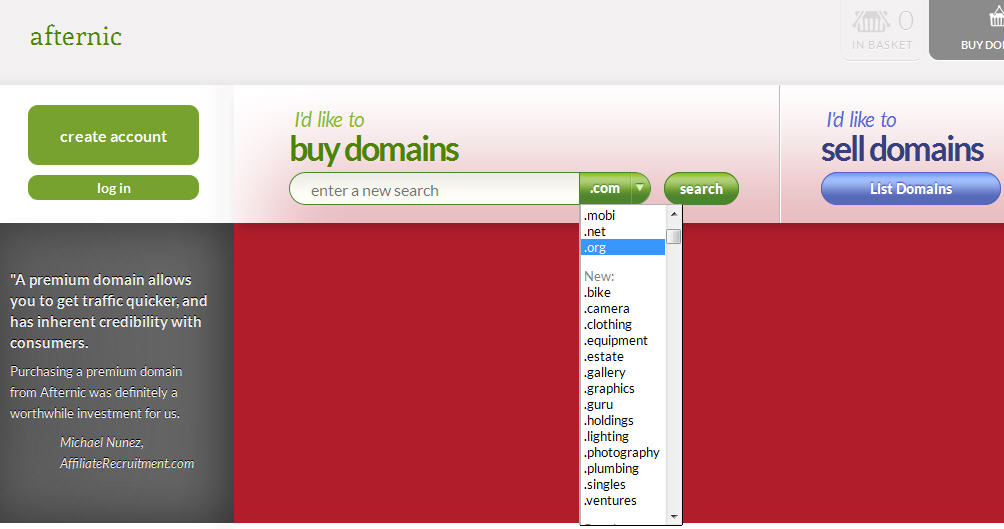 New extensions will be rolling out on a weekly basis and Afternic will offer customers a platform to promote their Premium New TLD domains through Afternic's global reseller network. The largest registrars around the world including GoDaddy, Network Solutions, Dotster.com, eNom, Hi China, GMO Japan, 123Reg, Reseller Club, and over 100 others present an audience of millions of potential buyers for Afternic domains of all extensions.
Enrolling Premium New TLD Domains for sale on Afternic is easy. Just add the domain in your Afternic account, select Network Promotion with a Buy Now price and Afternic will take care of the rest. All the usual Afternic tools, including Appraisals, Featured Listings and Escrow are also available for New TLD domain names.
My complaint with Afternic is that it has stopped sending wire transfer for sales below $10,000. This is a very serious problems for sellers outside the US.
Afternic will continue enabling support for New TLDs as they reach General Availability, so stay tuned for more extensions in the coming weeks. In the very near future Afternic will also be adding Fast Transfer support for select new TLDs, including .MENU, .BUILD, .BUZZ and .LUXURY. These and many New TLDs will support fully automated transfers between registrars and receive the broadest possible reach on the Afternic reseller network.