DAN provided a product update today and shared some new product features and improvements that they've deployed recently.
You can watch the product update video here:
Dan.com product update #5 from Dan.com on Vimeo.
1: Introducing domain categories. With custom categories, you can easily group your domain names however you like. For example, you can move all your high-value domains into a specific category so you can always access or edit them in a heartbeat. Check out the video update below for a more in-depth explanation of what's new and how the new feature works: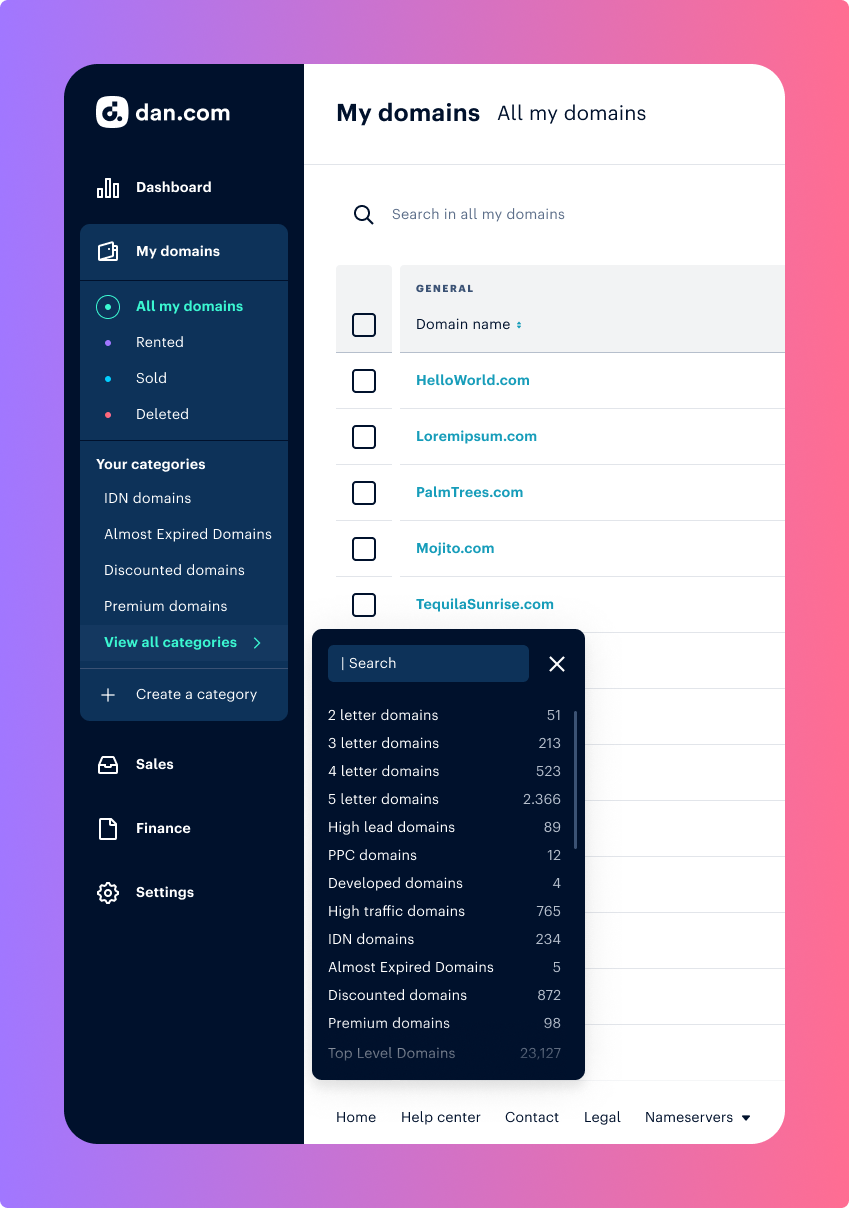 2: Portfolio Management improvements. After the new portfolio launch, we immediately worked on optimization and introducing new features including mobile & tablet screen optimization for Domain Portfolio Management.
3: Hiding column feature. To customize your domain portfolio view, you can choose which columns to show and hide, this makes portfolio management on smaller screens a lot easier and faster.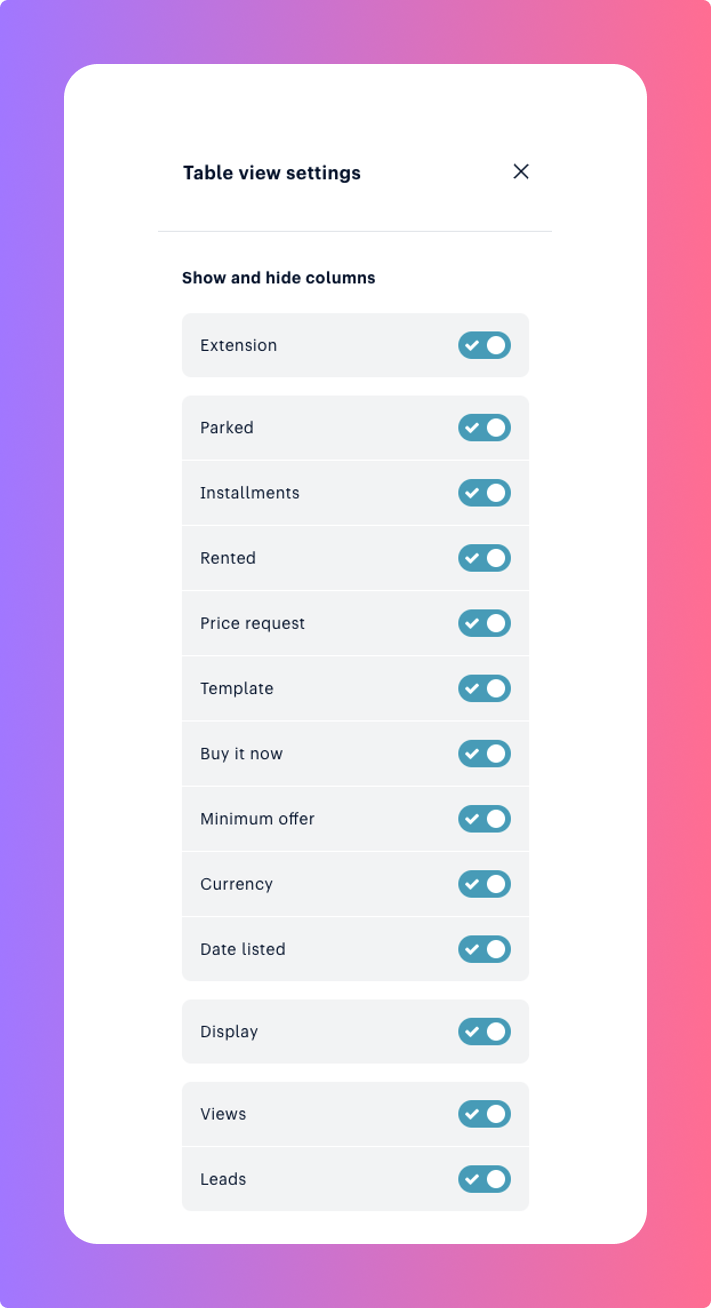 4: New Hybrid PPC for sale page template (PPC income accelerators) & Backlinks/subdomains are enabled to increase PPC traffic & income. The pages are roughly converting 80% better than the previous version now.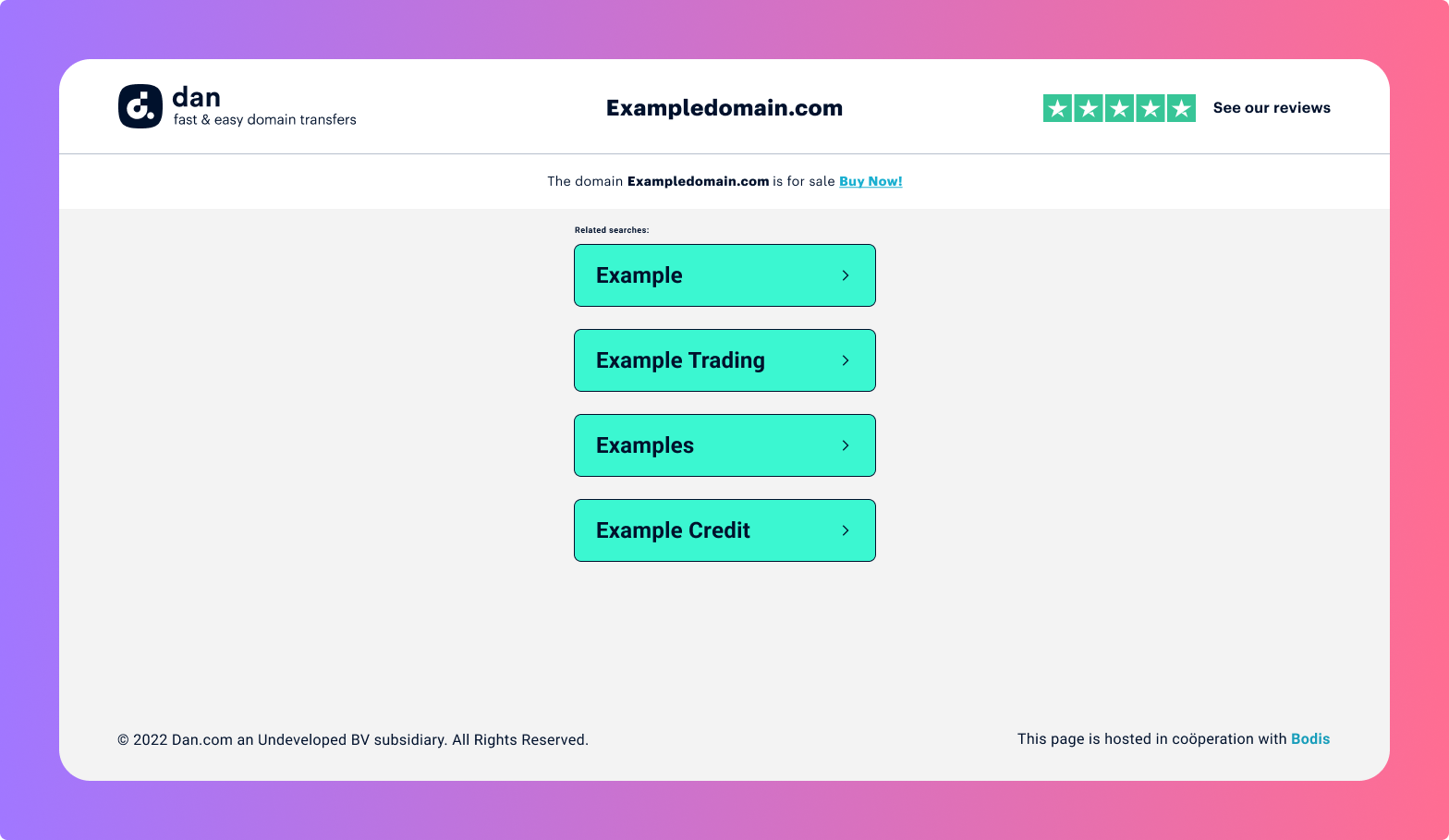 5: Account security. We've implemented a new alternative text message (SMS) 2FA since a lot of sellers prefer this method of 2-factor authentication. Even if you've already enabled 2FA on your account via the authenticator app, it's still highly advised to set up the mobile 2FA because it can always be used as a backup method.
6: Better portfolio sorting options: New options to sort on "recently viewed" are added to your portfolio. Do note that this is a heavy query to run for large portfolio's and so it could take a few seconds before your portfolio is fully sorted. Also, the portfolio views column will be updated more frequently.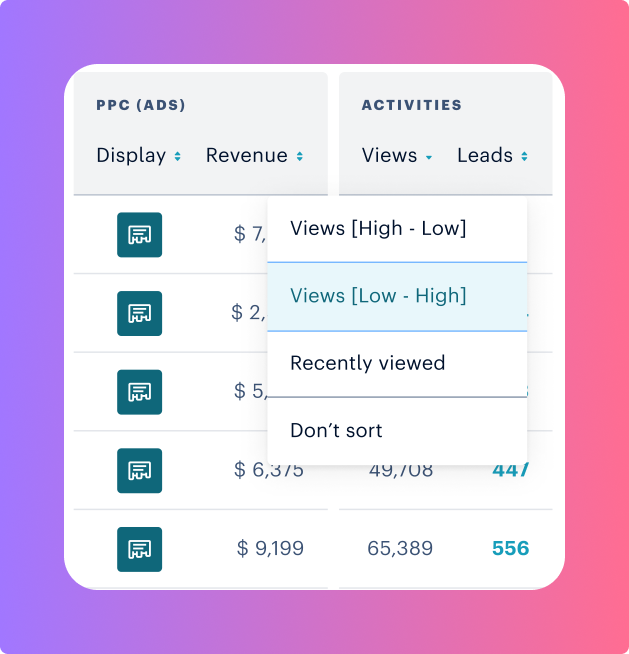 7: Domain listing/shop sharing preview optimization. Now your domains will show a default preview when shared with others or on social media platforms.
8: System & infrastructure upgrades and adding an extra layer of protection against bots: have resulted in faster load time, a decrease in bot traffic reported, improved user experience, and better conversions.
1.             Being able to share your domain categories (similar to public seller store)
2.             Category wide (bulk) portfolio settings
3.             Registrar (in progress)