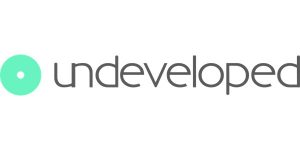 Undeveloped is launching today the next big iteration of its marketplace. Undeveloped's mission is "to professionalize the domain industry and to introduce more liquidity in the market."
I especially like the new "Domain Is For Sale" landing page which includes an option for including VAT tax that is really important for European sellers.
There are 3 major things are happening across the platform:
New brand identity
Improved & new features for buyers
Improved & new features for sellers
The Undeveloped marketplace update includes the following:
1: New brand and marketplace to be more appealing to end-users.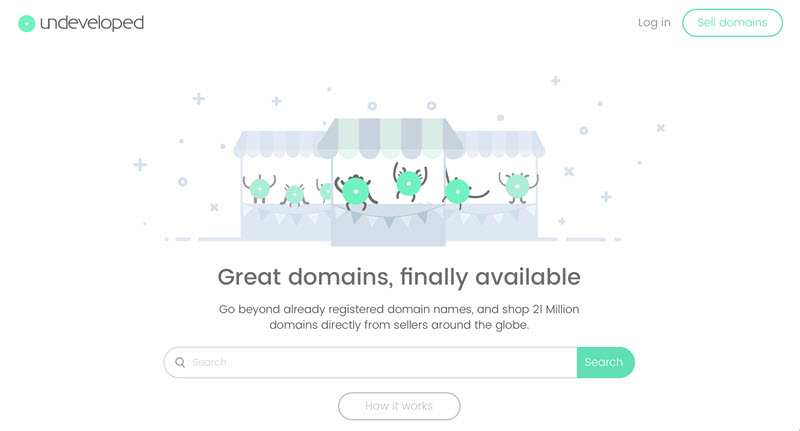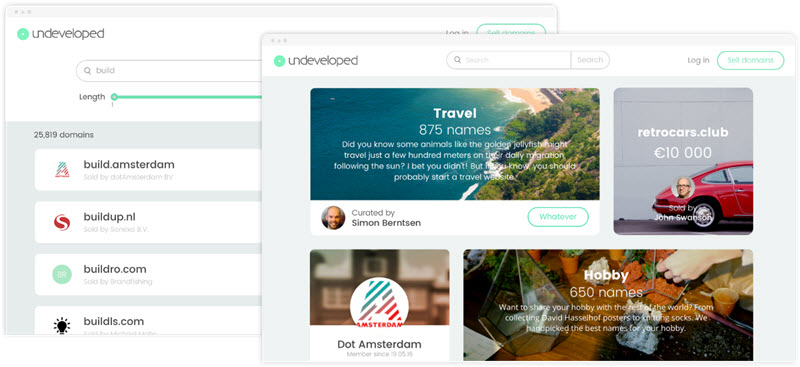 2:
Increased discoverability of domains listed on our marketplace with the addition of curated domain lists. These lists are promoted across Undeveloped but also optimised for SEO so we can get the right buyers from search engines to your lists. The search functionality has been redesigned and rewritten from scratch. You will find it faster and easier to use in about every way.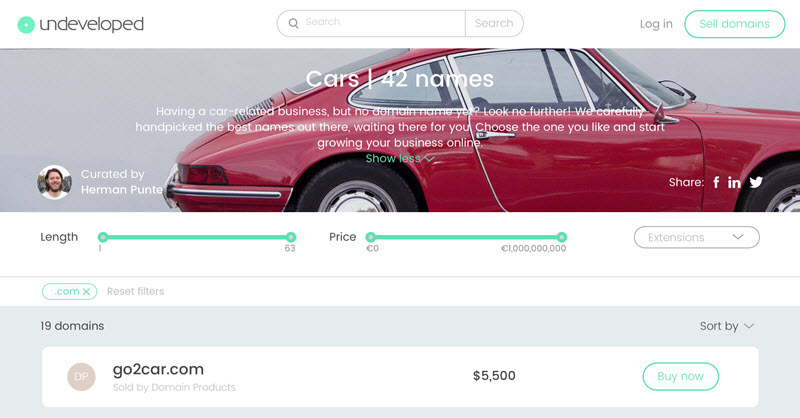 3: Dramatically improved for sales pages. After 9 months of A/B testing, experimenting  and finding the right balance we proudly introduce v1.0 of what we believe is the best designed for sale page available on the market. Premium domains deserve a premium for sales page. This is step one. In the course of time more rich additions will be introduced on these pages like unique content.
The new landing pages now include traffic stats, and background info about the seller and their domains. There is "buy now" button where you enter your billing info, pay securely, and boom the domain is yours! Monthly installments are now available across the board. You can pay in six times and start using the domain right away. And on top of that, there is absolutely no extra cost!
See a glimpse of the page here: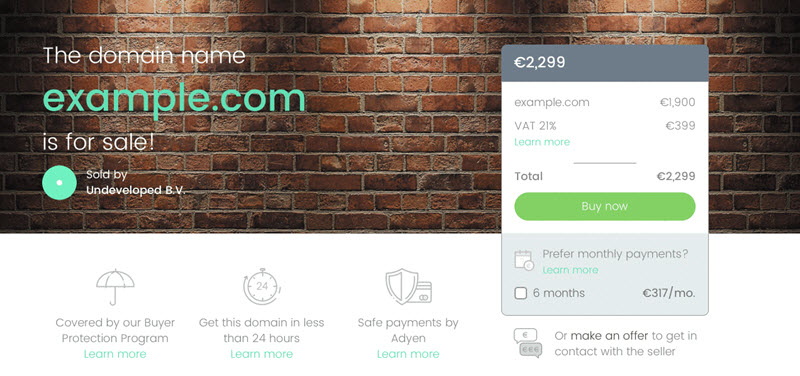 4:
Get your own customisable and professional storefront! See below a glimpse of how that your store can look like:
5:
We've also improved the sellers control panel by putting even more emphasis on simplicity and letting you manage your portfolio and close your leads easily.
Signup
Account creation has been improved from start to finish. The 1st step includes all info you'll ever need about features, pricing and more. The 2nd step is a simple yet powerful way to import your domains. Finally, the 3rd step helps you get your For Sale pages up and running.
Customization
You now get more control and flexibility over your stuff. Choosing what options to offer your buyers is just 1 click away. And you can now personalize your profile and For Sale pages to the colors of your brand.
Profile
You profile has been completely redesigned! It has nifty filters to help buyers explore your domains, and social media icons to share it easily.
Sales activity
We cleaned up this page and a lot more space to your content. There are 2 handy tabs to switch from new messages to transactions. All discussions now include profile pictures. And, there are clear icons for you to check the status of each transaction.
Emails
New email templates have been added for all communication between you and Undeveloped. They're simple yet effective and will surely brighten your day.