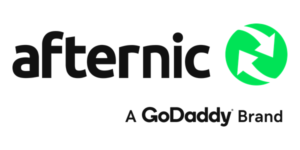 You know that list of registrars that Afternic claims to have on their Afternic Premium Network that are using Fast-Transfer (FT)?
Well it turns out the list is either completely outdated or it was inaccurate from the start. Either way it is a mess and a disgrace to GoDaddy and Afternic.
I was trying to find out the range of prices that my domains with Buy-It-Now (BIN) prices have on different Afternic partners. (A domain with a $10,000 BIN price could be for sale for $9,700 or even $12,500+ depending on the Afternic FT partner but that is another story.)
So I searched for my domain on some registrars from the list that are on the Afternic Premium Network. After a couple of successful searches I tried Hover (Tucows). I got NOTHING! My domain was just shown as TAKEN.
Then I tried a few more registrars. When I reached 10+ registrars from the list that were not currently Afternic partners I just stopped!
Here are a few of the registrars I found that are NOT currently working members of the Afternic Premium Network (i.e. my domains listed on Afternic with a BIN are not displayed as available to register for a premium price on this registrar.) although they are displayed on this list:
Uniregistry
Hover
Tucows
BulkRegister (it closed on June 10th!)

SAV
NameSilo
Enom
Enom Central
eName
Joker
Key-Systems
United Domains
EuroDNS
This is pathetic. Is the list so outdated? Has Afternic lost so many important partners? Why?
Uniregistry????!!!!! What is wrong with you people????
I found an old version of this list and the 2 registrars I found that have been removed are Moniker and of course Epik.