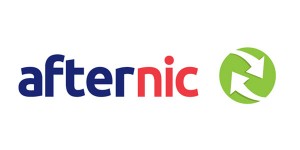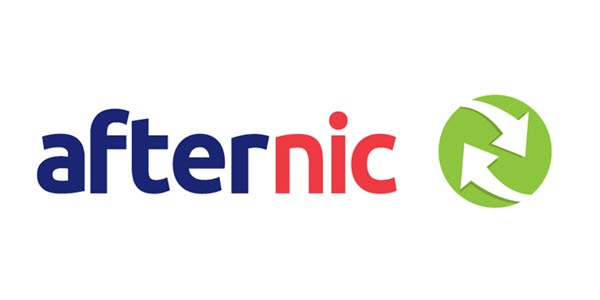 I wrote an article about some Afternic Fast Transfer price changes and tried to find out what registrars are Afternic Fast Transfer partners. That didn't turn out to be so straightforward.
It seems that not all gaining registrars are losing registrars. This means that people can buy domain names are more registrars but people have less registrars to have their domain names at so they can be eligible to be sold in the Afternic Fast Transfer.
Thanks to Joseph Peterson from Epik.com for clearing it all out:
"So, from a domainer's perspective, anything they wish to sell must be registered at 1 of the fast-transfer registrars. That list is smaller. But from a buyer's perspective, these domains are distributed more widely than that, including many registrars in the premium network that can be used to buy at but not to sell from."
All domain names for sale using Afternic Fast Transfer must be registered in one of the "Losing registrars" below AND they are required to be enabled for fast-transfer. Fast-transfer is available for .com, .net, .org, .de, .biz, .pw and .info domain names that have a buy now price set. The maximum BIN price is $50000.
Afternic Fast Transfer Eligibility requirements
Domain must be registered with a participating registrar that is an Afternic fast transfer partner (see below)
Domain can't be expiring within 30 days (or already expired)
Domain can't have a transfer lock on it
Domain TLD must be .com, .net, .org, .de, .biz, .pw and .info
Domain must pass minimum required integrity checks on Afternic
Domain must have a Buy Now price between $50 and $50,000
Anyone can list domain priced over $50K on Afternic Manual Transfer domains , i.e. domains not opted into the Fast Transfer network. The Manual Transfer Buy Now Priced domains will appear on many partner sites just as a Priced Buy Now Fast Transfer name, meaning the search results look the exact same. The difference happens after payment is made on the checkout.
If you have fast-transfer enabled in one of the "Losing registrars" below then your domains will be list in BOTH the premium and the standard network of "gaining registrars" below. The Afternic Fast Transfer amounts to over 75 million monthly search queries around the world. With Fast-transfer domains the buyer can take control of them immediately after purchase.
Alternatively you can list your domains on Afternic and your domains will be listed on all the standard Afternic partners. Every domain listed with Afternic is promoted as a Manual Transfer domain. Making your domain a Fast-transfer domain gives it an extra level of exposure to additional partners. (see the premium network below)
Please not that many of the standard network partners are not really ICANN accredited registrars but simply domain name related websites and offer domain names for sale like estibot or DNPric.es.
So you can have using the fast-transfer in only 25 registrars but your domains will be listed on 95 registrars and other Afternic partner websites.
Two key benefits come with having a fast-transfer domain.
The domain is listed with the largest domain resellers, so more potential buyers see it.
The domain can be transferred immediately, which buyers love because they get immediate control of the domain after they buy it.
Fast Transfer domains change owners instantly after they're sold. For example, a domain selling through an Afternic Reseller Partner (e.g., Network Solutions) automatically transfers from your registrar (e.g., GoDaddy) without you having to do a push or unlock and provide an authorization code.
Afternic commission rules: (it is the same for all domains)
$0 to $5000 20% ($15 minimum)
$5,001 to $25,000 $1,000 +15% of amount over $5k
$25,000 and over $4,000 +10% of amount over $25k
Gaining "registrars" (where you can buy a domain name):
Afternic Premium Network (where you can buy a fast-transfer domain listed on the "losing registrars" below)
GoDaddy
Network Solutions
Register.com
enom
Tucows
Namecheap
Name.com
Tierranet
Dotster
Domain.com
Epik
Domain The Net
SRSplus
MyDomain.com
iPage
Register.com Plus
enom central
iPower
Moniker
Bulk Register
Hover
euroDNS
Protrada
NameScout
FatCow
Rebel
Internic.ca
Oname.com GMO
DomainsAtCost.ca
Joker
RUCenter
HiChina
webnames.ru
dotology
aplus
CNDNS
United-domains
Xinnet
Namesilo
amen.fr
amen.pt
nominalia
register.it
key-systems
rrp-proxy
EJEE
Afternic Standard Network (where you can buy any domain listed on Afternic)
GoDaddy
Instra
Only Domains
Logic Boxes
Reseller Club
Host Europe
BigRock
Namejet
Nameboy
MissDomain
101Domain
DomainClosing
DomainEstimator
DomainBox
123.reg.co.uk
Domains.com
DomainMonster
DomainTools
NoktaDomains
DirectNic
Blue Host
Host Monster
Fast Domain
Domize
DomainDiscover
Ultimate Domains
Domains Superstar
NameDrive
Dynadot
Instant Domain Search
Just Dropped
Regtons
FreshDrop
UpName
estibot
MelbourneIT
DNBIZ China
DNBIZ English
Yumi
TurkTicaret
Domain Allies
Hexonet
Heart Internet
Imena
Midphase
register.ca
22.cn
NameStadium
DNPric.es
Webnames.ca
Losing registrars (where the domains for sale must be registered if you want your domains listed on both standard and premium partners above):
GoDaddy
Dynadot
Domain Discover
Tierranet
Network Solutions
Register.com
Register.com Plus
eNom
eNom central
Bulk Register
Name.com
Moniker
Hover
EuroDNS
Domain Monster
123.reg.co.uk
DomainBox
Heart Internet
Regtons
MyDomain.com
Domain.com
Dotster
Namesilo
Hexonet
Epik