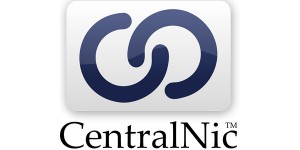 CentralNic Group Plc (AIM: CNIC) announced its half year results for the six months ended 30 June 2020. Both revenue and Adjusted EBITDA have increased year-on-year, driven by a combination of acquisitions and underlying organic growth.
Financial Summary:
Revenue increased by 124% to USD 111.3m (H1 2019: USD 49.7m)

Gross profit increased by 78% to USD 35.2m (H1 2019: USD 19.7m)

Adjusted EBITDA* increased by 64% to USD 15.1m (H1 2019: USD 9.2m)

Operating profit increased by 12% to USD 3.2m (H1 2019: operating profit of USD 2.9m)

Net debt** stood at USD 76.4m (gross debt of USD 104.0m, cash of USD 27.6m) as compared to USD 6.0m (gross debt of USD 23.9m, cash of USD 17.9m) in the prior year due to the bond issuances in July and December 2019 to fund highly accretive acquisitions
*Excludes impact of share-based payments expense for options, foreign exchange charges, and non-core operating costs
** Includes gross cash, debt and prepaid finance costs
As CentralNic made four acquisitions in H2 2019, the Company also prepared a pro forma comparable financial summary including all businesses currently controlled by CentralNic, a definition of which is provided in a footnote on p.2, to effectively isolate organic growth.  
Financial Organic Summary on a pro forma basis***:
Revenue increased by 18% to USD 111.5m (pro forma H1 2019: USD 94.7m)

Gross profit increased by 14% to USD 35.5m (pro forma H1 2019: USD 31.1m)

Adjusted EBITDA* increased by 16% to USD 14.9m (pro forma H1 2019: USD 12.8m)
Operational Highlights:         
Record organic growth in the face of the COVID crisis:
– All staff and systems remained fully operational with no interruption to the supply chains
–

Healthy demand for our two largest service lines, Wholesale domains and most importantly Monetisation

– the latter also driven by the rollout of a patented SSL monetisation solution
–

Q2 cash conversion improved to c.138%, higher than historical average of 100%

Restructuring and investment in new management to drive growth to scale
– During H1 2020, the focus has been on integration
– Commercial leaders appointed to all divisions, replacing the former centralised structure
–

New leadership in shared services (HR, IT, Finance), ensuring ability to scale

Completion of earn-out for the Team Internet acquisition, with a EUR 2.7 million payment in Q2
Post half year end highlights:
New heads of customer service and integration appointed

2020 tranche of the deferred consideration for SK-NIC of EUR 1.3m settled on 17 July 2020

Deferred consideration for the acquisition of the Hexonet group of EUR 3.0m settled by issuing 3.2m new shares on 6 August 2020

Capital reduction as resolved by the AGM has been completed effective 14 August 2020
Outlook
The past half year of strong organic growth demonstrates the Company's resilience despite the economic crisis, and ability to execute on its accelerated buy and build strategy

Solid cash generation from operations is expected to continue, leading to decreased net debt over time

New product launches and further integration activities will support and potentially improve revenue growth and margins

Confident in our successful consolidation strategy, we continue to assess a number of opportunities in what is a large, globally fragmented and growing market

Having achieved strong results in the first half of 2020, management is confident that the full year results should be in line with management expectations
Ben Crawford, CEO of CentralNic, commented: "In the first half of 2020 CentralNic's revenue exceeded our full year performance in 2019. These outstanding results not only demonstrate that CentralNic can source and complete transformative acquisitions, but that it can also integrate them successfully while delivering record organic growth. Moreover, as we scale up rapidly, the underlying qualities of high recurring revenues and excellent cash conversion become increasingly meaningful.
"Our pipeline of future deals remains strong, while our net debt level remains comfortable particularly given the profitability of the existing CentralNic Group and the expected contribution from recent acquisitions. We have also brought a number of new senior managers onboard to drive our organic growth, and we are confident in continuing our trajectory towards joining the ranks of the global leaders in our industry." 
*** Given that the Group has made a number of key strategic acquisitions in 2019, we have estimated unaudited pro forma information to provide period to period comparison of performance. In doing so, we have made the following assumptions (a)  figures are provided for the entire comparative period, irrespective of when the acquisition by the Group arose (b) adjustments have been made to the currency rates used for the comparative period to the most recent balance sheet date to harmonise the impact of currency fluctuations (c) the impact of unwinding the deferred revenues relating to the period prior to 1 November 2018 arising from change of the terms of conditions, as well as identified material non-cash or one-off revenues, have been excluded to ensure period to period comparability (d) adjustments have been made, as appropriate, to ensure GAAP comparability between periods. Differences to reported figures result.