Scammers are shopping around GoDaddy expired domains while they are in auction. Today's scammer uses the domain hugedomain.co.uk for his email address possibly to imply an association with Huge Domains. (that uses HugeDomains.com)
I got an email from this English scammer that thinks I am his mate. He claimed falsely that is the domain broker of the domain name earl.org. But this domain is actually an expired domain that is being auctioned at GoDaddy Auctions. At the time of writing the domain has a $350 bid.
This is blatant front-running that is also implicating Huge Domains that I am sure have nothing to do with this!
The domain hugedomain.co.uk redirects to hugedomains.com to make this scam look more legitimate.
Whois shows that the domain name was registered at Dynadot over a year ago. It is still registered at Dynadot.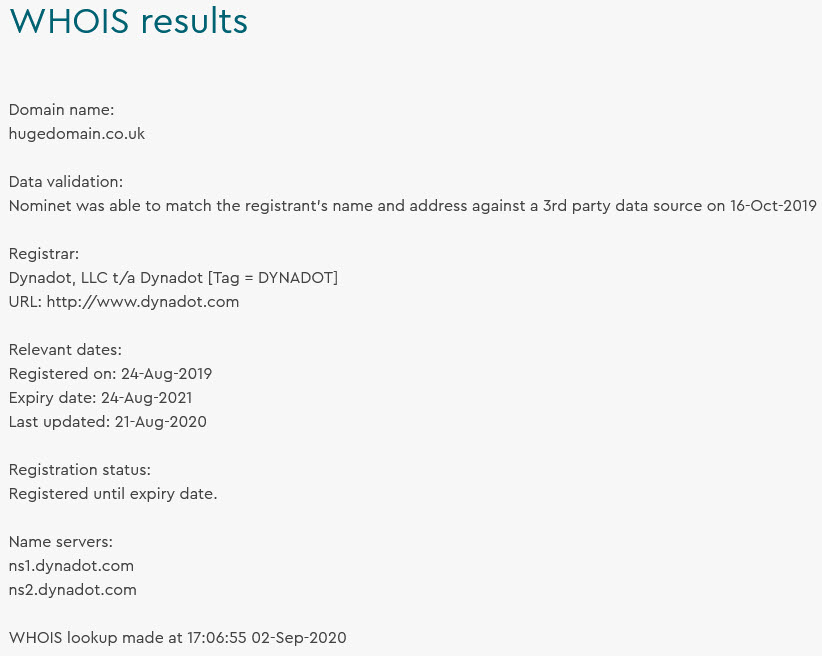 I got the email because I won a similar domain name and someone else was also on the senders list.
GoDaddy must investigate this auction because the scammer may end up winning the domain name or the winner can end up overpaying because of the scammer bidding.
Here is the email message I received:
From Chris Wilson (chris@hugedomain.co.uk)
Hello Mate,
My name is Chris, and I am a Domain Broker that is representing the sale of "Earl.org".
I am writing to see if you are interested in this opportunity.
Review & Respond Online.
Best Regards
Chris
Email sent by
Simple Mass Mail Merge