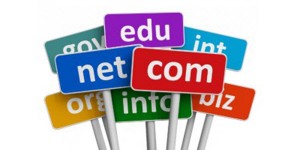 ElectricCar.com
Sedo announced today that the domain name ElectricCar.com was sold for a 6-figure price.
The seller from Michigan USA has owned the domain name since late 2016 or early 2017. The domain was parked at Sedo and then for sale at Undeveloped/DAN.
The domain was sold for $180,000.
Just sold ElectricCar .com for $180,000!! Congrats to buyer and seller!!

— dave evanson (@SedoDaveEvanson) May 11, 2020
The buyer is not yet know as the transfer completed today and the domain is behind whois privacy at GoDaddy. I wonder if the buyer is the same buyer that has been buying many related "cars" domains in the past few years.
ElectricCars.com
The domain electriccars.com is also for sale and the owner is looking for a nice payout.
Here is what the owner says about how much he wants for ElectricCars.com:
"Is ElectricCars.com for sale?
Yes! we get asked this so much we have to address it on our contact page…
Hundreds of people have asked if our website ElectricCars.com and the Trademark "Electric Cars" are for sale…."
"Bruce Gast
Soon to be ex-owner ElectricCars.com
I know there are going to be people telling me I "sold out"… I'm a quitter… Haha! No, after I sell… I'll be a GOLFER!
and, show me anyone who has spent 20 years of THEIR LIFE on a such worthy cause with PALTRY income, PALTRY appreciation …
I'll be ok taking just one nice fat thank you from the planet for helping
Yea, I'll be ok with that . "
"How much do I want for this website? Well let me tell you I've been asked that so many times it finally dawned on me. The key question is not "how much do I want?" it's "who am I talking to?". Some bottom fishing startup will offer me squat and then argue with me and put the website down. Been there, done that. hundreds of times! Save that BS for flea markets losers. "
"So, how would I value electriccars.com???… the website that will be the center of the phase in of EV power and the removal of this self-serving, self-righteous oil industry of greed that has been literally killing people… the PHASE OUT of millions of gas burning engines in the GROWING millions of polluting cars on the planet? The website that literally is the "key phrase" for what will be the largest market shift in consumer purchasing in history??? hmmm…. well, I will tell you I am realistic. I don't care or expect to be mentioned on the nightly news when this sells but I ain't no fool either…
I know this is all about having the right person(s), representing the right auto company or some other business entity, country, or congolmerate that wants to be the leader in the biggest TECHNOLOGY PHASE IN in history.
If you are the right person the number will fall into place."
"*** OFFERS – So far the offers have been as expected but I do want to mention it really seems true foreign countries want this website more than the U.S.A. fat cats… Come on guys… Really, you're going to pass on this and let another country own the world's greatest revolutionary change in auto history website??? Becuase the offers are getting close… time to speak up… Stanford Grads, Wall Street, Detroit.. APPLE!!!???. "