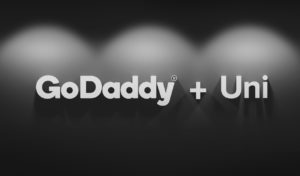 After the announcement of the Uniregistry acquisition by GoDaddy some people commented that the acquisition price would be around $50m to $100m.
I don't think the price was near this level. Here is my (extremely) rough estimate.
The acquisition involves 350,000+ domain names owned by Frank Schilling's company: NAME ADMINISTRATION INC.
GoDaddy's NameFind purchased the portfolio of Michael Berkens' Most Wanted Domains in 2015. It is widely accepted that the sales price of the 70,000 domains was between $30m and $35m.
So if we assume the sales price was $32.5m and the domains sold by Frank Schilling were about 365,000 then the sales price was at about $170m. I will also assume that the highest volume of Frank's portfolio will counter weight Frank asking more money (per name) for his portfolio. That is because Frank has an army of brokers and thus higher revenue per year than what Mike Berkens had. (BTW, no, valuation of a domain name portfolio can NOT ONLY be done by some multiple of annual revenue.)
I would guess the price of the domains was higher than that. Maybe closer to $200m. I believe that $167m is the absolute minimum but let's work with that for now.
The sale also includes Uniregistry's domain registrar and marketplace businesses.
CentralNic Group recently acquired Team Internet, a domain parking company, for $48m. Uniregistry seems to have a little less parked domains than Parking Crew so that will be another $40m into the deal. (I have the 2 companies at about 1,250,000 to 1,300,000 million parked domains each.)

I will add another ~$20m based on the acquisitions Namesilo and Ascio that were a similar (or lower) sized registrars with similar clients and margins.
Of course GoDaddy will also be buying the Uniregistry marketplace system and the brokers/contacts/leads. I would value that at another $20m.
So that brings us at a very rough estimate that is $250 million USD. My initial estimate was that the price was somewhere between $200m and $250m but now that I broke the business elements down I think is is closer to $250m.
Please feel free to correct me if any of my numbers are off.