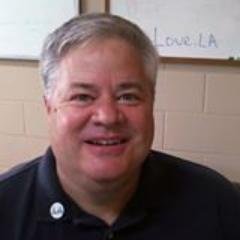 The first guest of the 27.be live interview series was announced today. After the Adam Dicker "disappearance" from his live interview on 27.be a new domain name interview has been scheduled for tomorrow.
27.be will be interviewing Page Howe.
Helmuts Meskonis, 2-letter BE domain investor and director of the Latvian Chamber of Commerce for the UK, was kind enough to share the details of the new live interview:
"As some may have noticed, our first #live didn't go as planned – the Guest didn't turn up for understandable reasons (you can't blame the man).
Our first guest will be Page Howe – one of the most positive domain name investors in the world.
To make a short introduction: Page sold Seniors.com, which he purchased for $100,000, for $1.8 million (or $1.5 million after commission). A few months later, he sold Guy.com for $1 million. He had only owned the domain for about a month. Page is well know for work with LA domains and will gladly answer your live questions on air.
We plan to go Live 9PM UK (London) time.
Please note: Live commenting feature will be available ONLY on Facebook and Youtube live feeds.
The live feeds will be available on Facebook, YouTube, Persicope and Twitter:
Prepare your questions."