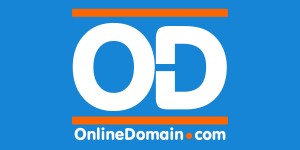 Oliver Hoger still owes me the attorney fees after 1 year since he lost in the Greek courts. If you don't know what happened then please read these 3 articles:
Long story short, Oliver Hoger admitted on Namepros that he was bidding on his own domain names on Namejet, me and several others wrote that Oliver Hoger said that, Oliver Hoger didn't like I wrote what he said, he threatened me and then he filed an injunction against me and my blog in the Greek courts.
Then the injunction in the Greek courts was denied in October 2018 and he was ordered by the judge to pay me the attorney fees. I am still waiting for that money he owes me.
The money awarded to me is chump change but nevertheless I still want it because it is a matter of principle. I got a SLAPP suit from mister Oliver Hoger and he lost and I really want something to show for it. I am accepting suggestions on what to do with the money if I ever get it.
For those that don't know what a SLAPP suit is: "A strategic lawsuit against public participation (SLAPP) is a lawsuit that is intended to censor, intimidate, and silence critics by burdening them with the cost of a legal defense until they abandon their criticism or opposition."
Oliver talked to many blogs, forums, etc. and asked them to take down what he said and what he did on Namejet but all including myself refused. To my knowledge I was the only one taken to courts. Somehow I think that some of Oliver's friends have something to do with this. Others think so too.
BTW I see that Oliver is still auctioning his domain names at this failing business that is called Namejet. How come Namejet? Is business so bad? I am still waiting for Namejet to give me a domain name I have paid for and several different complaints about Namejet are coming up daily.
I had forgotten about this money until I watched Sunday's "John Oliver's Last Week Tonight": EatShitBob.com. Here is a direct link of the show on YouTube. This is a must watch. Eat shit Bob!