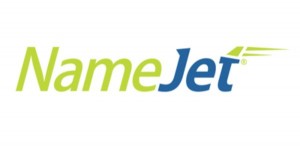 I won the auction of a domain name back in May for $79. Today after 5 months I still don't have access to the domain name kymata.com. The domain name is not something remarkable and that is the reason that I am still pretty calm. So I am trying to transfer the domain to my registrar for a month and a half now.
I know that Namejet has become a ghostly dumpster auctioning very few good domain names every month. But of course they keep auctioning domain name from people that have been caught bidding on their own domain names. After all, they have to make some money! Right?
It seems that you have to own a blog or tweet about your problem so that something is resolved over at Namejet. So here we go.
Whois looks something like this below so I think that I am the owner but I am not 100% sure. Thanks GDPR!
Registry Registrant ID: Not Disclosed
Registrant Name: Not Disclosed
Registrant Organization: Not Disclosed
Registrant Street: Not Disclosed
Registrant City: Not Disclosed
Registrant State/Province: Glyka Nera
Registrant Postal Code: Not Disclosed
Registrant Country: GR
Registrant Email: https://whoiscontact.ascio.com?domainname=kymata.com
The link provided in the registrant email field takes me to a server error: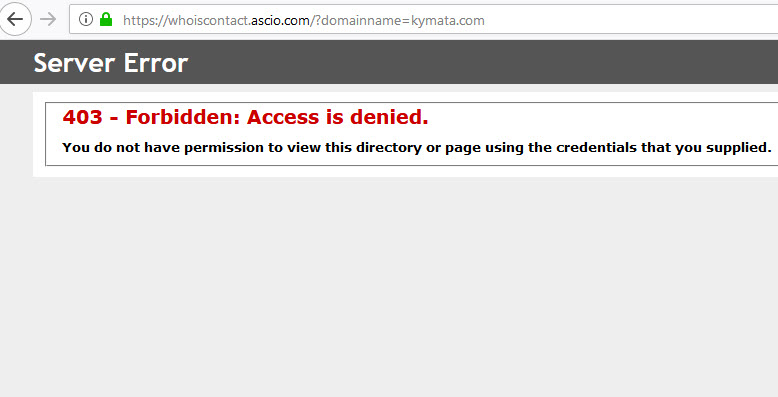 My domain name does not resolve as I don't have access to it through a registrar's control panel.
So let's get to the wonderful support that Namejet and its registrar partners provide:
My Namejet support ticket is open for more than a month now. Still waiting for some info.
Thank you for letting us know.

We have contacted the registrar and are working with them to resolve any technical issues.

We will follow up with you as soon as there are any updates.
My Ascio (the domain registrar) support was a dead end as they told me that they are operating through partners, like resellers and domain providers. So they pointed me to Easily UK.
Easily.uk that supposedly manages my domain name has not been responding to my support tickets and emails for over a month now.
Of course it goes without saying that I have never received any credentials from any registrar and that I have tried resetting my (imaginary) account password using the email I use at Namejet.
Namejet is kind enough to count the time that I don't have access to the domain name I have paid 5 months ago: Auction Ended: -156d -20h -43m.
So this is beyond dealing with a dumpster. It is borderline theft. It will become theft when the domain expires in April.
I am sure more people are experiencing similar problems so feel free to share your Namejet problems.