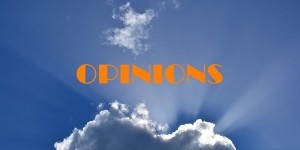 I got an email that quickly summarizes what is wrong with some newbies (and sometimes not newbies) in domaining.
From: alexisq0yeuclark @ gmail.com
Hello!
I noticed you have copyrightfilters.com. Are you interested in rightfilters.com? If so please let me know and I will get back to you with the full details.
In any case, I wish you a nice day!
Alexis Clark
The person that emailed me thinks that he/she is a domain name investor but instead is a front-running ignorant spammer.
First of all using a fake name and an ugly Gmail email address is enough for this to look like a scam.
He doesn't own the domain he is trying to sell rightfilters.com. The domain is in Redemption Period and may drop. So he is a front-runner. The domain will probably drop but the owner could pay a redemption fee and recover it in the next couple of days. Or someone else could get it in the drop. (I doubt anyone will be interested but I could be wrong.)
He is a spammer sending unsolicited emails by harvesting email addresses from whois. Don't email random people bad domains you don't even own! How many domains have you sold this way? One for $50 three years ago?
And most importantly he has no idea how domain names work and that is why he will always fail.
Somehow he thinks that "right filters" means something. Well it doesn't. Probably he thinks that I have a 3-word domain and I may want to upgrade to a 2-word domain. But yes copyright is a real word. Maybe he has some stupid software that does not recognizes that copyright is 1 word.
BTW I didn't buy this domain to sell it. I bought it to maybe use it against EU Article 13. And I would not pay more than $10 for Copyrightfilter.com from HugeDomains.
There are so many emails every day from "domainers" that want to sell domains that are a variation of my domains. Most times they simply subtract random letters or add the in the middle of 2 words or put 2 words backwords.
So while AccidentAttorney.com sold for $150k, AccidentTheAttorney.com is worthless. And AttorneyAccident.com doesn't really mean something except 2 attorneys bumping their heads in the copy room.
Newbies should try to learn what domains sell by looking at the sales reports. And if they are not fluent in English maybe they should keep it slow in the beginning or stick to their own language.