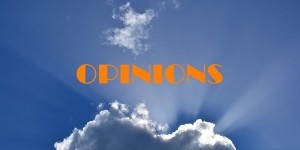 I got some emails and messages asking if everything was good with me because I didn't make any posts for a couple of weeks.
So what is up with me? Well, everything is fine here. Nothing to worry about! Just taking some time off.
I had a good domaining year with some healthy profit. The domaining year was very good if you exclude some crazy people lurking the industry. You probably know who these are so stay away even if they advertise on Domaining.com. Things are not usually as "perfect" as they seem…
I was actually very busy in late December trying to close 2 nice domain name sales and also trying to put my business in order as the 2018 tax year was coming to an end. I am happy I closed these 2 deals before 2018 was over and I think I didn't leave many loose ends in my business.
I have also been reflecting on the past year. It was a pretty intense and fulfilling year. I do other stuff besides domaining like web development, digital marketing and video editing. I keep myself busy with different things so I don't get bored. And domaining never gets boring even if a few people left the industry. I guess they were never in the industry in the first place.
In late 2018  and beginning 2019 I also took a few days off to spend some time with my family during Christmas, New Year's Day and on a couple of Greek holidays. I also visited my hometown to see my mother and grandmother. We also had a few birthdays in my family! And my brother was also visiting from the US.
Finally, we actually got some snow today in Athens. Yes, we do get snow sometimes! Maybe once every 3-4 years! So I am trying to enjoy that too!
I will be blogging as usual from tomorrow. Happy new year!