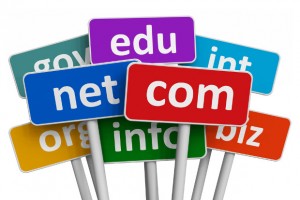 In the past 3-4 weeks I have been so busy that I didn't even had time to read about what seems to be one of the biggest scandals in domain name industry.
Although in reality it not a hardcore domain name scandal but a mix between domain names, web development and people that want to get rich quick.
I still have not read all the complaints on the Namepros forum (the post has over 150 pages, 350,000 views and 3,800 replies) but I read a few articles, including the original from Shane (this article named "Is Adam Dicker a criminal? You decide." seems to have been deleted now but I have it, together with the 70 comments) and it didn't took me long to realize what this was about. Theo Develegas and Raymond Hackney wrote 2 great articles on the subject addressing other issues about domaining as well.
No one from my readers send me a complaint about Adam and I have never done any business with him ever so I didn't have anything to write about. You have probably read pretty much everything on NamePros and some other blogs. A reader asked me why I haven't written anything about the Adam Dicker story and if I am part of a blogger's cover up. I explained my busy schedule and that I have no involvement with this story. So here is what I think of what happened, knowing the domain name industry, the little I know about Adam Dicker and the very little I know about human psychology and behavior. Everybody has been saying that small niche websites and mini sites that make thousands per month (and mass development) are pretty much dead. Yet Adam Dicker appeared to be killing it selling cheap website development. I attended a couple of his sessions at NamesCom 2015 and at Domaining Europe. Not because I was interested in website development but because I wanted to hear Adam's stories and see why Adam's sessions were so popular. So I watched them and something didn't feel right.
The level of anticipation and excitement was not on par with what Adam could offer to the attendees. It wasn't that Adam couldn't deliver. No one could. So a small part of the blame has to be put on the people that were in the sessions. The people that wanted to get rich quick while spending $300 on development and using a crappy domain name. The people wanted to hear that their $100 domain name could be worth $10,000 developed. Some people paid a lot more than $300. Shane Cultra wrote about them ("There are a lot of people that feel that they paid for website development and did not get what they paid for.  This is not one, two, or ten.  It is more.", "Several of these claims from clients are not new. Many have been trying to get resolution for more than 6 months and some more than a year.", "Refunds have not been given to a group of people that feel they deserve it.   The reasons have been various from Adam,  the last two weeks he told people he would send repayment.  Each time the payment was delayed until the point the communication stopped.") and the site that was delivered was total crap. But no matter how much money people spent they should have gotten what was promised.
But if you put the money and effort any domain name (or website actually) could be worth $10,000. But not with a $300 website development package. This is called willful blindness. It happens quite frequently in life and in domaining.
To tell you the truth I wasn't quite sure why Adam was doing this. Was it money? I doubt Adam made a lot of money on this. He probably wasted his time and effort just to ruin his reputation at the end. I don't understand the reasons. But I feel that some domain name investors feel this pressure to build a "real" business no matter how much money they make from domain names.
But I am writing all this for a different reason. Adam was never a friend and not even someone I talked to occasionally. I knew who he was but I doubt he knew I existed until last year. I don't remember doing a domain name deal with him and I doubt we have exchanged more than 2-3 (if any and probably about dnforum) emails in the past 13 years I am active in domaining.
I met him at NamesCon 2015 and also saw him again at Domaining Europe. (That is when I heard some minor complaint about an unfinished website. But I didn't hear anything else until the scandal broke.) Maybe I am wrong for writing this because I don't really know him but this is what I felt. I saw a man exhausted. Not happy exhausted but sad exhausted. The most I talked to him was on elevators. He seemed to be trapped in this domain name hero persona that he didn't really enjoy. When I was going to a party he was heading to his room. He didn't attend any of the big dinners or sightseeing tours. He didn't seem happy. I could be wrong but he seemed to have a lot of stress. I asked him how he does 6 sessions per day and told him that I could never do it.
I know how that feels as I am really stressful when I have a lot of different unfinished jobs. I want to focus and one project and close them one after the other. Then I feel ok again. So I try not to have too many projects at any given time. He didn't seem to enjoy doing the domainsherpa shows and that is probably why he quit. Or at least that is what they told us. Shane's article has a transcript indicating that Micheal Cyger asked Adam Dicker to leave the show.
I might have accidentally fueled this Adam Dicker craze over the past couple of years by posting some of his domain name evaluation videos. Maybe I should have put a disclaimer for newbies. But then again my blog would be full of domain name disclaimers. At the end people will believe what they want to believe.
To be clear, I am not saying that Adam is not responsible for this whole mess and shouldn't try to make this right. I am just saying that he didn't feel like this whole mess happened on purpose. It feels like Adam and his company couldn't deliver on their promises. But that doesn't matter to the people that did not get what they were promised and lost their money.