Before Domaining Europe 2017 in Berlin was over Dietmar Stefitz asked the attendees where they wanted to have Domaining Europe 2018.
Attendees decided that next year they wanted to go to Rome, Italy.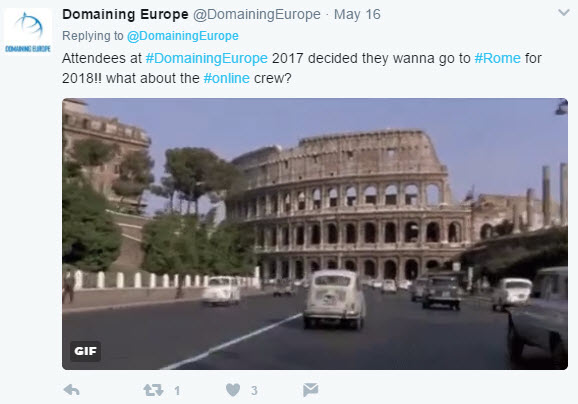 Then Dietmar asked people online on Twitter if they wanted next year's Domaining Europe to be held in Valencia, Rome, Brussels or London. The decision was again the same: Rome for 2018!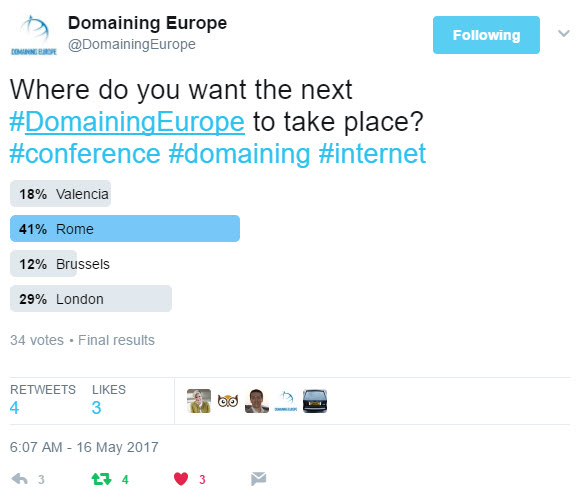 I also voted for Rome. I have been to all 4 cities in the poll and Rome has the best food and weather. (Along with Valencia of course but we were there in 2015.)
BTW what about Greece? 🙂 Maybe in 2019?
Now it is up to Dietmar to make the ultimate decision for 2018.
You can see photos from the Domaining Europe 2017 days 1 & 2 and day 3.