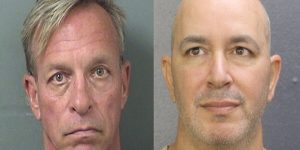 Mugshots.com co-owner Sahar Sarid was arrested on Wednesday over extortion, money laundering, and identity theft charges. His bail was set at $1.86 million.
The investigation was carried out by the Northern California Computer Crimes Task Force, a consortium of local, state and federal enforcement agencies with headquarters in Napa.
The Mugshots.com website is still currently operating.
Sun Sentinel reports: "The owners of Mugshots.com have tried to conceal their identities by listing their business address in Nevis, West Indies, registering their domain name in Belize and using a website hosting company in Australia, according to the attorney general's affidavit. They also hide behind dissolved or inactive limited liability companies. In doing so, "the owners avoid service of process by those who have been injured through their business practices, giving their victims no recourse to seek damages," the affidavit stated."
I won't say much about this case but just this. When I was calling "bs" on his alleged sale of mugshots.com his "friends" were all over me.
BTW, mugshots.com is using for many years fake whois privacy. This is just a gmail account that says "intlwhoisprivacy@gmail.com". This is not the Fabulous.com whois privacy. Somehow I have a feeling that there is no company called "International Whois Privacy Services Limited" in Belize.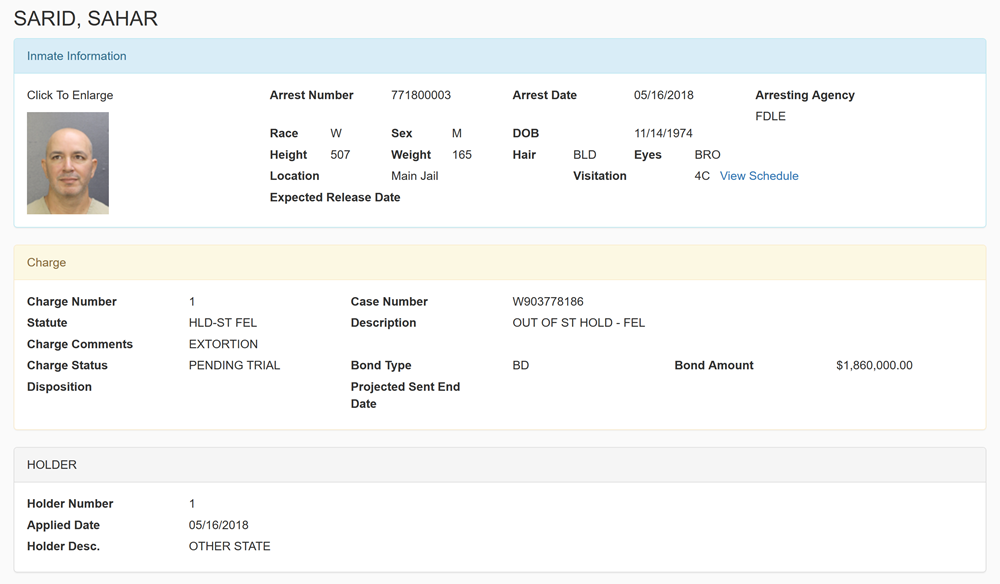 The Department of Justice of the State of California in the US issued a press release on May 16, 2018.
"California Attorney General Xavier Becerra today announced charges of extortion, money laundering, and identity theft against four defendants who are allegedly behind the exploitative website Mugshots.com. The website mines data from police and sheriffs' department websites to collect individuals' names, booking photos and charges, then republishes the information online without the individuals' knowledge or consent. Once subjects request that their booking photos be removed, they are routed to a secondary website called Unpublisharrest.com and charged a "de-publishing" fee to have the content removed. Mugshots.com does not remove criminal record information until a subject pays the fee."
"The defendants named in the complaint are Sahar Sarid, Kishore Vidya Bhavnanie, Thomas Keesee, and David Usdan. They are the alleged owners and operators of Mugshots.com. Over a three-year period, the defendants extracted more than $64,000 in removal fees from approximately 175 individuals with billing addresses in California. Nationally, the defendants took more than $2 million in removal fees from approximately 5,703 individuals for the same period."
"If you believe you are a victim of Mugshots.com, you are encouraged to file a police report with your local police department so you will have documentation of your complaint. If your booking photo was taken in California, or you were in California when you contacted Mugshots.com to "de-publish" your information, please contact the Attorney General's eCrime Unit at eCrimeUnit@doj.ca.gov.  Out-of-state complaints can be reported to the Internet Crime Complaint Center (IC3) https://www.ic3.gov."
It is important to note that a criminal indictment contains charges that are only allegations against a person. Every defendant is presumed innocent until proven guilty.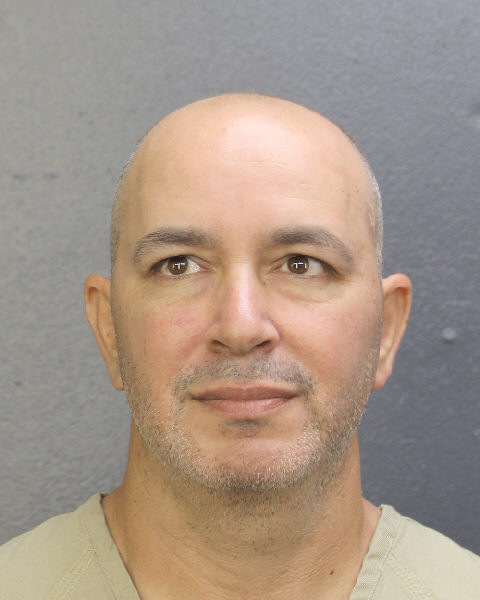 Here are some of the posts about Sahar Sarid in 2016 on OnlineDomain.com: