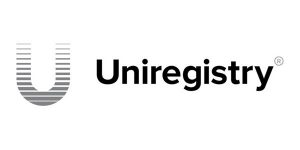 I was moving 115 domains out of Uniregistry today and while doing so I found a bug in their system.
I used the export to CSV tool to get the auth codes for all my domains so I could start the transfers to my new registrar.
At first I noticed that some of the auth codes, that sit at the end of each line, where cut off and were partly on the next cell.

I thought the auth codes were fine so I put the characters together and moved on to start the transfers.
But when I started the 115 transfers on my new registrar I got 18 error messages that my auth codes were not correct.
I then went to Uniregistry and got the auth code manually from each domain. The auth codes looked similar to what I had from the CSV file but not the same.
I found that the Uniregistry system, while constructing the CSV file, when it encounters the character ; in an auth code, it removes it and moves the remaining characters to the next cell. So as you can see above some auth codes where scattered across 2 or 3 cells depending on how many ; each auth had. The 97 domains that had no ; were fine.
This is a easy bug to catch and I wonder why anyone has not noticed this before.
More on moving my (not many) domain names out of Uniregistry soon…