I was renewing a few domains at Go Daddy and as the last code I had that gave me 32% off any order had expired I searched the internet to find a similar coupon code.
I found one code here for "32% Off All Orders". As the code was not visible I clicked on the link so the code would be applied to my account and cart at Go Daddy. I noticed a price drop in my cart but also noticed something else. The currency had been changed from USD to GBP (British Pounds). That effectively had the appearance that I was getting a discount but I was actually paying full price. Here is what the cart looks like before and after clicking the coupon link: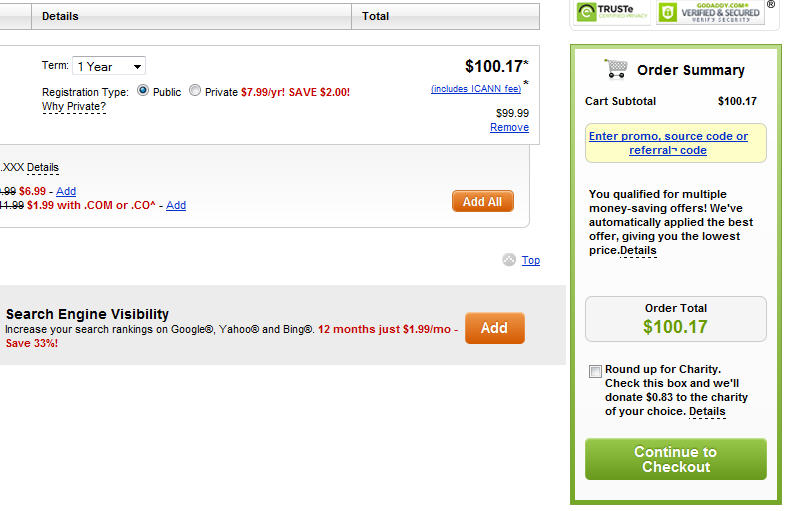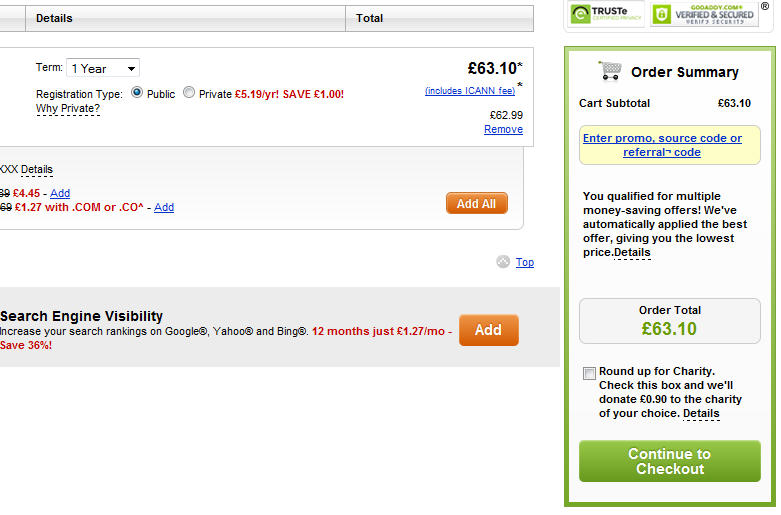 The dollar to GBP currency conversion has a 37% difference so it is pretty close to the 32% promised by the coupon code so anyone can be fooled to think that they are getting a discount. Godaddy doesn't pay it's affiliates a commission when clients use a coupon code. Using a coupon code nullifies any commission an affiliate could earn. So Go Daddy affiliates are inclined to trick the customer into paying full price for domains names or other services. Beware of this scam because once you pay full price there is no way to get your money back.
By the way here is a code for 30% off any order at Go Daddy: DEC2012B.