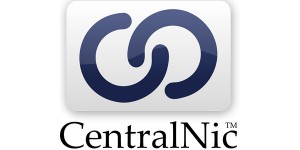 CentralNIC has agreed to acquire SK-NIC, A.S., manager of Slovakia's Top-Level Domain (ccTLD), .sk but Slovaks are not too happy with this.
The Board of CentralNic announced that it has agreed to acquire the business and assets of SK-NIC, the manager of the country code top-level domain for Slovakia, .sk. CentralNic believes that this will represent a major, strategic and earnings enhancing acquisition for the Group.

The Agreement is for CentralNIC to pay an initial cash consideration of €21.27 million with deferred cash consideration of up to €4.85 million, dependent on SK-NIC attaining defined growth targets over the next three years. Acquisition is expected to legally complete around the beginning of September 2017.

SK-NIC's customer base include over 360,000 .sk domains under management and over 2,100 active retailers in Slovakia.
However people of Slovakia were not quite happy when they first heard about the probability of this acquisition, so they created a petition website at www.nasadomena.sk.
Here are the creators of this petition that will not be happy with these news today:
17 webhosting companies from Slovakia and the Czech republic
13 of the top 15 .SK TLD domain registrars covering more than 73% of all registered .SK domains
The petition asked for a plan for moving the .SK TLD management to a new independent non-profit organization and ensure that the .SK TLD management would go out of control of a single private company, so it could get under control of the Slovak government and community.
The people behind the petition also claim that the ccTLD .sk was somehow stolen by SK-NIC in an article on Medium: "The story of stolen Slovak national top level domain .SK".
"In 1995, the people operating the TLD at Comenius University started the takeover attempt by renaming their private company Softwarehouse, s. r. o. (s. r. o. stands for limited liability company) to EUnet Slovakia s. r. o., which was similar to the name of the informal group taking care of the registry. In addition, they relocated the company to a small leased office on the premises of Comenius University so they would share the postal address. Then, in 1999, they asked ICANN to do a minor adjustment of the delegation — delete "Comenius University" and add "s. r. o." after "EUnet Slovakia."
ICANN made the change in good faith as a simple minor adjustment to refine the address. In reality, this was the point where the private company had overtaken the .SK domain operation from the informal non-profit group. Nine days after this change, on 19th August 1999, the company was sold to another, Euroweb International USA, located in the United States of America. The fraudulent takeover was successful."
I believe the Slovakian opposition to this acquisition might also have something to do with CentralNic's decision to delete many websites operating on sub-domains from 8 domain names like .gb.com and .no.com this year. You read more here:
Here are all the details of the acquisition as given out by CentralNic today:
Acquisition description and rationale

Agreement to acquire for initial cash consideration of

€21.27 million

with deferred cash consideration of up to €4.85 million, dependent on SK-NIC attaining defined growth targets over the next three years.

Acquisition is expected to legally complete around the beginning of September 2017.

Acquisition in line with CentralNic's core growth strategy:


–

Earnings enhancing acquisition of a business managing a substantial country code top-level domain.  The Board anticipates double digit earnings enhancement for the first full year of ownership.
– Increases visibility and predictability of Group revenue, with a larger proportion being generated from recurring revenue streams.
–

SK-NIC

provides access to a

new int

ernational market with sustainable

growth characteristics

– including growing demand for the .sk domain, the dominant domain in the Slovak market.
– Introduces

.sk as a new product to the CentralNic portfolio with excellent visibility of earning

s, and a high renewal rate of over 77%.
– Opportunity to leverage

CentralNic's existing expertise and bespoke technical platforms in the domain management business. 
Integration strategy

The existing management and staff will join the CentralNic Group. Local management has already started to work with Group functions to execute an effective and collaborative integration process, including: 
Migrating SK-NIC's systems to CentralNic's proprietary registry platform, which will provide technical and software consistency and greater technical scalability and resilience across the wholesale business.

CentralNic Group has entered into transitional services agreements with the vendor

DanubiaTel a.s. to provide operational services such as

datacenter services, IT support & security management, legal & finance support, human resources support, and other administrative services to ensure uninterrupted operations and client service for SK-NIC's customers.  These services will be transitioned to CentralNic over the terms of these agreements.
Transaction details 
The initial cash consideration is being funded by the Company's own cash reserves and a term loan of £18 million, provided by Silicon Valley Bank ("SVB"). SVB is also providing a £3 million overdraft facility.  It is expected that the deferred consideration will be paid from the profits of the enlarged Group. 
The vendor is Danubia Tel Netherlands B.V. which is a subsidiary of Danubia Holding, a.s.

The acquisition involves the purchase of the business, including all the property, rights and assets, of SK-NIC.  SK-NIC has managed the .sk country code since 1993 and is officially recognised as the sponsoring organisation of the Slovak country-code top-level domain ("ccTLD") by the worldwide governing body, the Internet Assigned Numbering Authority ("IANA"). 
SK-NIC has a long term track-record of growth in domains under management, supported by strong performance by the Slovak economy over recent years. Slovakia has a population of over five million and delivered GDP growth almost double the Eurozone average for 2015.  It has an estimated penetration of 63 domains per 1000 head of capita as at 31 December 2016, compared to the neighboring Czech Republic at 121 domains per 1000 head of capita and to the UK with 162 domains per 1000 head of capita – indicating significant growth potential with competitive pricing and service levels. 
SK-NIK has attractive cash conversion characteristics, as domain name customers typically pay annually in advance.  Furthermore, SK-NIC enjoys a high domain name renewal rate of over 77%, providing consistent and attractive recurring revenues from a diversified customer base, which includes over 360,000 domains under management and over 2,100 active retailers in Slovakia. 
CentralNic intends to invest to improve the SK-NIC service using the Group's superior platform technology and through the provision of new services.  The team and training in Slovakia will be strengthened, placing a new emphasis on marketing, communications and retailer support.  There will also be a commitment to supporting the Slovak internet community by offering a superior service at more competitive prices than provided historically.  The Group will also contribute five percent of SK-NIC's revenues to a fund dedicated to projects that contribute to the Slovakian digital economy, under the terms of a co-operation agreement with the Slovakian Government.

SK-NIC began the process of upgrading its systems to the world class CentralNic platform in the first half of 2017, as well as reducing its pricing to internationally competitive levels in two stages, in September 2016 and January 2017 – establishing new cost and revenue baselines for the growth expected under CentralNic's ownership.  Restated using CentralNic's accounting policies and IFRS standards (which defer revenue over the life of a domain), SK-NIC's unaudited Profit before Tax and Adjusted EBITDA in the first half of 2017 were €1.08 million and €0.97 million respectively on revenues of €1.89 million.  The unaudited results for 2016 (predating the systems upgrade costs and price reductions), restated under CentralNic's policies and IFRS standards, were Profit before Tax of €3.58 million and Adjusted EBITDA of €3.38 million on revenues of €4.14 million.
Ben Crawford, CentralNic Group CEO, said:
"SK-NIC is a major, earnings enhancing acquisition for Group, which is wholly consistent with our growth strategy.  The business will benefit significantly from CentralNic's technology and expertise, to improve its security, resilience and growth, as well as bringing to the Group strong recurring revenues.  The .sk country code adds a substantial new product and SK-NIC's network of over 2,100 local retailers extends our geographic footprint into an important new market with considerable growth potential.

"The acquisition of SK-NIC moves us another step forward in our strategy to increase substantially the proportion of Group revenues generated from recurring revenue streams spread across diversified products, territories and customer types.

"We continue to pursue this roll-up strategy and our goal, which is to continue to build a global business of considerable size and scale."