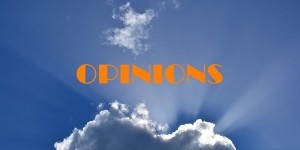 I got an inquiry on a 1-word .com. It is kinda of scifi, science, brandable and dictionary all mixed together word.
Before I had a chance to reply to the inquiry, and I know that because I researched the guy, he went on Twitter and wrote this:
"#DomainName squatting should be illegal. How many great companies has the economy missed because they couldn't get a decent starter .com?"
So he didn't even want to wait to hear what my price would be. Maybe he was pissed that someone else had registered the domain name 16 years before he even thought about it.
I disregarded the tweet and send him my quote even though I knew what the outcome would be.
He replied: "No thanks. Good luck."
Then I send him a tweet saying:
"So you are against ownership and the free market? Also ban money, art, property squatting? Owning a domain is not squatting."
I guess he is against free speech as well, as he is against ownership. He blocked me on Twitter:
"You are blocked from following @***** and viewing @******'s Tweets. Learn more"
My (old) tweet is out there if you really want to find out who this guy is.