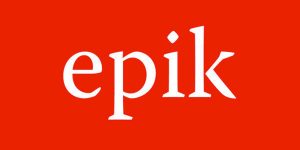 Epik Holdings, Inc., announced that it has hired Joseph Peterson as director of operations.
This is something that came as a pleasant surprise! Epik is a company that is truly investing in the domain name industry and hiring someone with the integrity and expertise of Joseph Peterson will help them grow even faster.
Congratulations to both Joseph Peterson and Epik!
Joseph Peterson will oversee process improvements, manage customer relations, coordinate outreach, advise the company and its clients on strategy, and pursue new development initiatives related to naming, online presence, and the domain market.
"What most impresses me about Epik is the team's readiness to innovate," said Peterson. "Here we have a global company with talent spanning Brazil, Europe, and North America; yet they're surprisingly nimble. And while most of the domain industry is resting on its laurels, Epik management believes they have a mandate to reshape the entire field. And why not? It's time. We have emerging markets to bring online, new domain use cases to explore, a longstanding consumer awareness gap to close, and a wealth of digital brands awaiting the right owner. There's much to be done. I'm excited to work once more as part of a team – in particular, to explore new ways to pair names with projects, boost liquidity for domain investors, and broaden participation in the domain market overall. Epik and I were already traveling in the same direction. It just makes sense to get there together."
Peterson comes to Epik with 6 years of professional experience in the domain industry, encompassing market analysis, branding consultancy, domain portfolio management, buyer-side brokerage, and software projects, in addition to prolific writing. Prior to discovering domain names, Peterson was a submarine officer in the U.S. Navy, serving for 8 years.
Commenting on this latest hire, Rob Monster said:
"I am beyond delighted to welcome Joseph into the fast-growing Epik team as Director of Operations. This appointment comes during a time of accelerating global growth. Long-time industry observers may recognize Joseph for his sharp intellect, keen wit, and strong opinions, mainly as a result of his work as blogger on Domain Name Wire and through prolific commentary across industry blogs. However, through personal discussion, I have also come to know Joseph as a visionary with a strategic mind, very high attention to detail, a prolific work ethic, and uncompromising personal and professional integrity. I look forward to partnering with Joseph to do amazing things."
This announcement arrives on the heels of Epik's latest acquisition, the marketplace and auction platform Undeveloped.com announced earlier this month. This was a 4 million Euro acquisition.
It was also recently reported that Epik CEO, Rob Monster, would also be spearheading a new domain-based project for cities called Smart Web in partnership with DigitalTown and operators of descriptive TLD registries.