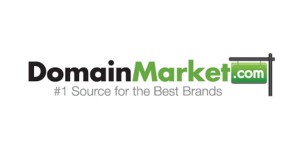 Mike Mann has been attacking New gTLDs again in the past few days with posts on Facebook and some tweets. He ended by posting one *******club.com sale.
I will start with what he said yesterday: "Before you blame me for taking out the new gTLD snake oil scammers, keep in mind they started it; its like a Trump thing with Rosie O'Donnell."
Mike said in November that New gTLDs are dead.
Here is what he has said over the past few days:
"Super premium .Com domains will keep going up in value due to scarcity (flight to quality) and the expansion of the global internet, and the companies requiring great branding; the values of those fluctuate a lot due to a variety of conditions, and are not liquid. Ones beneath those best are super risky, bad investments, like all the gTLDs or any crappy .Com"
"New gTLD domains are good for owners of .Com, but bad for owners of gTLDs themselves"
"Super premium .Com domains, which predominate in DomainMarket.com's 250,000 domain portfolio, will keep going up in value due to scarcity (flight to quality), the expansion of the global internet, and millions of global companies, people and projects requiring great branding perpetually. Ones lower in branding quality than the Super Premium .Com level DomainMarket.com specializes in are too risky for investment, like all the new "gTLD" domains, or very low level .Coms."
"The reason I can potentially predict the domains your companies will want in the future is because people are creatures of habit and nostalgic and want things with the same characteristics that they have enjoyed all along. Serious companies wont be using crappy new domain ideas, just super premium .Com"
"The People spoke: Said no New Coke, No New Domains"
"Keep in mind there was nothing wrong with New Coke at all, tasted fine, and new gTLDs are awesome also, it's just that nobody will use them."
"$100M+ spent mktg. new GTLDs; Ask your neighbors if they have any idea what's up?"
And finished today with:
"Which is a better investment "Solitaire.Club" domain or SolitaireClub.com?"

"this was once a serious debate, now just a joke"

"You are kidding right, sold SolitaireClub.com $7000. Purchased 8/29/12 $8"

"Nobody will ever give a rat's ass about the other except the investors losing money on it."
Mike Mann is the owner of DomainMarket.com that offers more than 250,000+ premium domain names for sale.