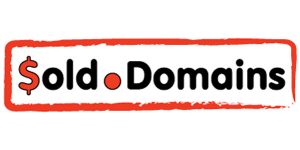 According to west.cn the domain name i.vip sold for ¥700,000 (about $100,667) in an auction that ended yesterday.
The sale came just days after the .vip extension got approval by the Chinese government.
The domain i.vip was previously sold for $48,836 in May 2016 in an Ali auction according to Sold.Domains.
Other .vip domain name sales were reported as well:
pay.vip sold for $67,552
car.vip sold for $35,644
521.vip sold for $15,235
92.vip sold for $25,583
According to West.cn all domains were sold by domainers. They were not auctioned by the .vip registry.
The domains were sold in a 190.com auction. As to if the domains are going to be paid, it remains to be seen.
The sale of i.vip is the 5th New gTLD sale of 2016 over $100,000 behind 1.xyz, sex.live, porn.live, and co.ltd. You can see the top 20 New gTLD domain sales of 2016 here.
i.vip ranks 10th in the all time new domain extension sales.