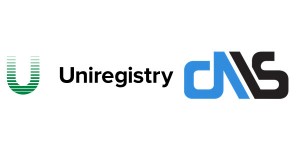 I have been making a few inquiries lately for some domain names that are parked at DomainNameSales or the new Uniregistry Market. I bought a couple of domains but I am also interested in the ones I didn't purchase for the simple reason that I am monitoring the follow-up emails. Most if not all of the follow up emails I get are automated. (I think I read somewhere that almost half of all domain sales at DNS come from follow up emails.)
First of all I must say that I am surprised as to how many of the domain name investors choose not to handle their inquiries but to assign them to the Uniregistry brokers.
The Good
Here is my favorite follow up email I got:
Hello Konstantinos,
You inquired about purchasing ********.com a short time ago. In the meantime, another qualified buyer has shown interest in buying this domain.
Since all domains are unique, when this one is sold there will not be another *********.com for you to buy.
I have no way to know if this is true or not but nevertheless it creates a doubt in your mind. If you were close to buying the domain I am sure that you would act fast after this email. The quoted price was close to 6 figures so I am not going to buy it.
Here is the 2nd one:
I was wondering if you had a maximum offer/budget you would like me to keep on file in case anything changes? We have been able to acquire domains for great prices with this method, and I highly recommend it.
And this is the 3rd:
What about paying for this domain over time?
A small down payment, then monthly payments. I have worked with some companies to make owning a domain a very palatable monthly marketing expense rather than a large sum upfront.
What do you think?
PS: We can get creative on a payment schedule or try and make something work. We should brainstorm together…
The Bad
Here is the worst of the follow up emails I got. The subject was changed and it added the words "Get lost?". "Get lost?" That seems more like telling me to get lost.
Subject: Re:******.com – Get Lost?

Did my emails get buried?
I don't really enjoy 2 other follow up emails.
What is holding you back?
Hhmmm… Maybe it is the $90k quote… If the 2 parties are not even in the same ballpark then this email is not really appreciated.
Are you on vacation?
Non of your business… Most people don't like personal questions.
Finally I would prefer is the asking price is included in all follow up emails so everybody could save some time.