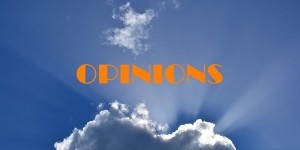 For months or actually maybe for years I had been ignoring emails from China. These were either all written in Chinese or trying to buy my best domains for peanuts or most of the times they would simply never reply back to my quotes or when I asked them to make an offer. So I had simply given up on them.
One day while reading the blogs in late October 2015 I stumbled on this article by Michael Berkens on TheDomains.com. The title of the article was simply: "I Spend Over 2 Hours a Day Answering Offers From China". The article now has 142 comments.
The article started:
You may have noticed I'm not blogging as much.

Why?

Its time to make money guys.

As we all know buyers from China have been moving the domain name market for a few years, but we are now in uncharted waters.

China now is making the market.
I had noticed that something was happening with the Chinese domain market (had read a few other articles) but in general I am not selling in bulk or in wholesale prices so I was not paying much attention. That, together with the fact that the months from September to December were the busiest months for me in the past few years.
But once Michael said that I knew that it was game time. I knew that like me Mike was not selling at wholesale prices. So I thought that probably wholesale prices were closing in to retail prices. And I was right. For certain types of domain names, that is…
I did some research and found that LLLL.com were selling for $2,000 or more. I owned about 40 of those for about 10 years. I bought them for $69 each in Snapnames in 2005. These were mostly good western letters but I found that I owned 22 CHIPs (Chinese Premiums) LLLL.com. These were probably the worst of the 40 I owned. Hhhmmm… the irony.
I had maybe sold a couple LLLL.com for about $2,500 each in the past 10 years.
So I started replying emails from Chinese buyers in November and December. I ended up selling these 22 CHIPs and I also sold a lot of LLL.biz CHIPs and a few NNN.biz and NNN.info.
So I actually ended up making an extra $70,000 just by reading an article. And of course by owning a few domains and a lot of work!
But I was so busy at the time that I could have easily missed it. I don't think I would have completely missed the Chinese buyers but a delay of about a month could have costed me a lot of money in this volatile Chinese market.
Negotiating with multiple buyers for hundreds of domains with prices going up and down every day and then transferring the domains in numerous escrow transactions is not easy. I sold the domains to 3 main buyers and I made a couple of smaller deals. I used mainly Escrow.com but one of the deals was at DN.com because the buyer requested it.
That is why (when I am asked to give an advice to newbies) I always say: read as much as you can and learn everything about domain names if you want to make money in domaining. Do that BEFORE starting spending money you can't afford to lose.
Of course you probably all know that Michael Berkens ended up selling most of his 70,000 domain names to Go Daddy for about $35 million dollars. He only kept the adult related domains and the New gTLDs.
A detailed report of my domain name sales from 2015 is coming soon. I am still working on it but I think it was my best year.
Check out 10 things I learned from selling to Chinese domain buyers.