A lot of strange things happen to some domain name investors that clearly have too many domain names… Like trying to purchase at an Aftermarket a domain name you already own or searching domain names for a new project only to realize that whois has your name on the domain name you like the most.
GoDaddy released an app at NamesCon that is called Bought Or Not. At Bought or Not you get to see 10 different domain names and you have to guess if a domain name is currently registered or not. The app is available online at BoughtOrNot.com and as an iPhone app, with Android coming soon.
So I went over the GoDaddy booth at NamesCon to try the game. I chose the "Technology" category and started playing. The 3rd name that came up was DomainDigital.com. I stopped for a second because the name looked familiar. And it was…
I checked whois on my phone just to make sure. People thought I was cheating! But the domain name was actually mine! What??? I bought this domain name years ago when I starting my company in Greece. I haven't really used it.
The Go Daddy people at the booth found this quite amusing and so did I. So they took a picture of me. 🙂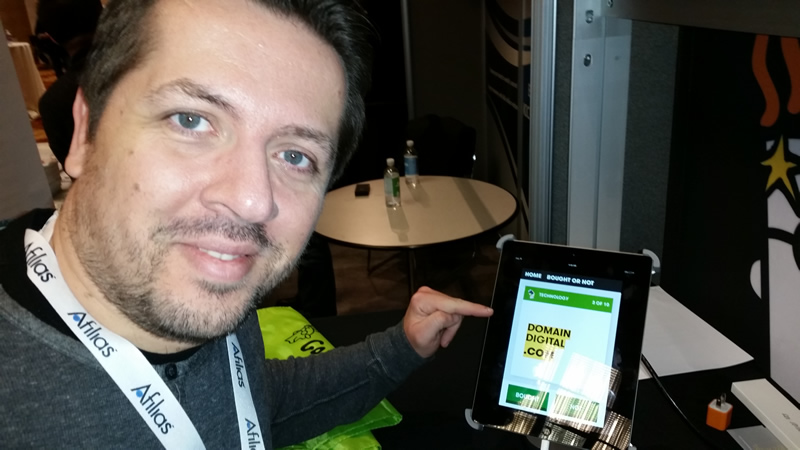 So what is the chance of this happening? It is not like the domain name is registered with Go Daddy… It is at a different registrar. Do I own TOO many domain names? I guess so…