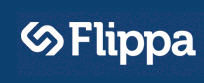 Highest sale this week at Flippa was the domain name 671.net that was sold for $3,500.
Big news reported today as Flippa acquired Domain Holdings.
There were a lot of Portfolio Section sales this past week, including many bitcoin-related domains (they are pending confirmation).

Post-Auction Negotiation was the method of sale for 1 domain of this week's list.
There were 10 domains that were sold by Buy-It-Now and just rebranded "Flippa Portfolio Sale" (previously known as Domain Catalog) had 15 sales this week.

Top Flippa Domain Sales from the past week:671.net  @ $3,500  (via Flippa Portfolio Section)  //  [Confirmation Pending] Fije.com  @ $ 3,050
FileMarket.com  @ $2,750  (via Flippa Portfolio Section)
MusicKing.com  @ $2,500  (Buy It Now)
Wuxo.com  @ $2,200  (Buy It Now ~ Editors' Choice)
Retail.to  @ $1,500  (Buy It Now)
StudentFilm.com  @ $1,551  ($1 Reserve)
GatewayLoanService.com  @ $1,500  (via Flippa Portfolio Section)
Bamberg.com  @ $1,310  ($1 Reserve)
Bride2Bride.com  @ $1,250  (via Flippa Portfolio Section)
intannya.com  @ $1,200  (via Flippa Portfolio Section)  //  [Confirmation Pending] Portfolio of 50 Domains  @ $1,150  ($1 Reserve)
Lodging.info  @ $1,000  (Buy It Now)
BarcodeApp.com  @ $1,000  (via Flippa Portfolio Section)
LatinoCountry.com  @ $965  (Buy It Now)    //  [Confirmation Pending] Erss.com  @ $880  ($1 Reserve)  //  [Confirmation Pending] GiveMeBitcoin.com  @ $860  (via Flippa Portfolio Section)  //  [Confirmation Pending] Kihy.com  @ $800  (Negotiated Post-Auction)
Maxg.com  @ $793  ($1 Reserve)  //  [Confirmation Pending] TechStartup.io  @ $751
Unnerve.com  @ $730  (Editors' Choice)
iDenim.com  @ $725
bitcoin666.com  @ $666  (via Flippa Portfolio Section)  //  [Confirmation Pending] Anus.net  @ $625  ($1 Reserve)
Braunschweig.com  @ $607  ($1 Reserve)
BuyBicoins.cheap  @ $600  (Buy It Now)
omgbitcoins.com  @ $600  (via Flippa Portfolio Section)  //  [Confirmation Pending] bitcoinwtf.com  @ $600  (via Flippa Portfolio Section)  //  [Confirmation Pending] atbitcoin.com  @ $599  (via Flippa Portfolio Section)  //  [Confirmation Pending] bitcoinface.com  @ $560  (via Flippa Portfolio Section)  //  [Confirmation Pending] My-Bitcoin.com  @ $500  (via Flippa Portfolio Section)  //  [Confirmation Pending] Gerrit.com  @ $474  ($1 Reserve)  //  [Confirmation Pending] Modify.io  @ $455
peek.ly  @ $449  (Buy It Now)
xViral.com  @ $410  ($1 Reserve)  //  [Confirmation Pending] Rank.to  @ $405  ($1 Reserve)
iFund.io  @ $399  (Buy It Now)
HKXC.com  @ $362
SEMGenius.com  @ $350  (via Flippa Portfolio Section)
Og0.com [that's "oh" "g" (zero)]  @ $320
BLX.co  @ $301
ick.io  @ $300  (Buy It Now)
TheFreeGames.com  @ $300  (via Flippa Portfolio Section)
Cockroach.net  @ $275  (Buy It Now)