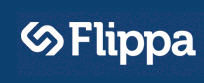 Highest sale this week at Flippa was the domain name PWU.com that was sold for $17,000.
Quieter week, en route to $70,000+ in sales (including those privatized).
.IOs continued to show strength, with Art.io selling for $6,050 plus other .io domains.
Post-Auction Negotiation was the method of sale for 6 domain of this week's list.
There were 5 domains that were sold by Buy-It-Now and just rebranded "Flippa Portfolio Sale" (previously known as Domain Catalog) had 2 sales this week.
Flippa 2014 Review: $2.15 Million In Domain Name Sales
This Is The Buyer Of ShipYourEnemiesGlitter.com For $85,000
Top Flippa Domain Sales from the past week:PWU.com  @ $17,000  (via Flippa Portfolio Section)
FashionableHats.com  @ $8,000  (via Flippa Portfolio Section)
Art.io  @ $6,050  (Editors' Choice)
FootballTransfers.co.uk (+.NET and .INFO)  @ $3,500  (Negotiated Post-Auction)  //  [Confirmation Pending] SalesAgents.com  @ $3,400  (Negotiated Post-Auction)
PCCare.com  @ $2,900  (Buy it Now)
HowToBeHappy.com  @ $2,700
Assurer.com  @ $2,650  //  [Confirmation Pending] WakaFlockaFlame.com  @ $1,700
Commanding.com  @ $1,557  ($1 Reserve ~ Editors' Choice)
Dead.ly  @ $1,550  ($1 Reserve ~ Editors' Choice)
GameBasics.com  @ $1,150  (Negotiated Post-Auction)
Pos.io  @ $1,055  ($1 Reserve)
UIBY.com  @ $1,000  (Buy it Now)  //  [Confirmation Pending] DailyTutorials.com  @ $1,000  (Buy it Now)
SlanderLawyer.com + LibelAttorney.com  @ $950  ($1 Reserve)
ScrapbookingStore.com  @ $821  ($1 Reserve)
Trademark.io  @ $800  (Buy it Now)
WebsitePortfolio.com  @ $750  (Negotiated Post-Auction)
HostReviews.net  @ $605  ($1 Reserve)
VAVZ.com  @ $600  (Negotiated Post-Auction)
Scopes.org  @ $550  (Negotiated Post-Auction)  //  [Confirmation Pending] True.ly  @ $525  ($1 Reserve)
RapidWeb.com  @ $500  (Buy it Now)
WPTuts.com  @ $355
BridalArrangement.com  @ $301