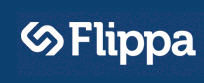 Highest sale this week at Flippa was the domain name Refer.ly that was sold for $4,900.
It was another good week for .io at Flippa with 6  domain names selling.
Post-Auction Negotiation was the method of sale for 4 domain of this week's list.
There were 7 domains that were sold by Buy-It-Now and newly introduced (and soon to be re-branded) Domain Catalog had 3 sales this week.
Flippa 2014 Review: $2.15 Million In Domain Name Sales
This Is The Buyer Of ShipYourEnemiesGlitter.com For $85,000
Top Flippa Domain Sales from the past week:Refer.ly  @ $4,900  (Buy it Now)
DrinkResponsibly.com  @ $3,400  (Buy it Now)
Dubliner.com  @ $3,250  (Buy it Now)
WinCoin.com  @ $1,701  ($1 Reserve)
Mer.net  @ $1,550
Newborn.info  @ $1,200  (Buy it Now)
Weak.net  @ $1,000
S.nf  @ $888  (Buy it Now)
BigPickle.com  @ $575  (Negotiated Post-Auction)
DessertBlog.com  @ $556  ($1 Reserve)
CouponBarn.com  @ $495 (Domain Catalog Sale)
OTRTruckDrivingJobs.com  @ $450 (Domain Catalog Sale)
DietRight.com  @ $415
Personal.io  @ $401
SeoAt.com  @ $400 (Domain Catalog Sale)
Logotipos.gratis  @ $400
QuitDrinking.net  @ $399  (Buy it Now)
Profits.io  @ $375  (Negotiated Post-Auction)
Handheld3D.com  @ $360  ($1 Reserve)
Torrents.io  @ $301
Massage.io  @ $300  (Negotiated Post-Auction)
DomainsForSale.io  @ $250  (Negotiated Post-Auction)
Colleges.io  @ $250  (Buy it Now)