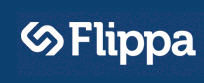 Highest sale this week at Flippa was the domain name HackerMagazine.com that was sold for $6,000.
There is a lot of hacking going on! Last week Hacked.com sold for $50,000.
Post-Auction Negotiation was the method of sale for 5 domains of this week's list. These Flippa post-auction negotiations are working very well.
There were 2 domains that were sold by Buy-It-Now and newly introduced Domain Catalog had 2 sales this week.
Top Flippa Domain Sales from the past week:HackerMagazine.com  @ $6,000  (Buy It Now)
Portfolio of 236 Domains  @ $3,850
DroneVideo.com  @ $2,650
ScubaTank.com  @ $2,500  (Buy It Now)
MS1.com  @ $1,400  (Negotiated Post-Auction)
Viral.io  @ $1,250
WTB.net  @ $893  ($1 Reserve)
CodeInSync.com  @ $800  (Domain Catalog Sale)
Engagements.net  @ $499
UpLot.com  @ $450  (Negotiated Post-Auction)
Cartridges.info  @ $450  (Negotiated Post-Auction)
ChicagoReviews.com  @ $408
JealousGod.com  @ $400  (Domain Catalog Sale)
Wantings.com  @ $300  (Negotiated Post-Auction)
MaternityPlanning.com  @ $235
Swaggiest.com  @ $200  (Negotiated Post-Auction