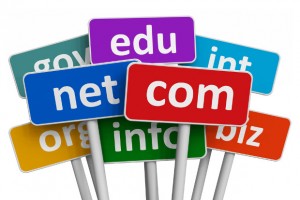 I am posting some of the domain name purchases I made in the first half of 2014. Most were bought at dropped or expired domain name auctions. All domains listed here are .com. I have not listed any of my New gTLD or .gr domain name purchases here. I will post separate articles for these and for the second half of 2014.
Here are about 20 of the domain names I bought in 2014:
DNSHost.com $2,598 – It took me 4 years to buy this domains. Read the story here.
MyComplaints.com – I like complaining, but I guess you know that…
PromPhotos.com – There are some funny prom photos. 🙂
GeekHost.com – I like 'host' domains.
DanceMuseum.com – And I also like 'museum' domain names.
BerlinMuseum.com – And I especially like museums in Berlin. Everybody should visit the Pergamon Museum in Berlin. Michael Berkens owns BerlinMuseums.com.
TwilightSky.com – Best view at the sky…
LargerBreast.com – Everybody loves that.
InternetEvents.com – Whatever… 🙂
PanoramaPhoto.com – A friend, a photographer, makes these and they are amazing!
MedicalEscorts.com – This is not what you think it is! Check out MedicalEscort.com.
MoonProperty.com – Is anybody selling any already?
BartenderGuide.com – I have lots of vintage books on drinks and cocktails.
LondonHouses.com – I love London and I love houses. lol
IslandHouses.com – And I love the Greek islands!
ResearchBlog.com – Again Mike owns researchblogs.com
WorldVideo.com – This is one of my favorites…
ParisRestaurant.com – I haven't been to Paris. It's one of the top 3 places I want to go.
LondonPortal.com – Is 'portal' a bit outdated? Maybe it is but I still like it.
What do you think?