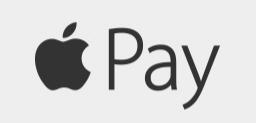 Apple held it's 2014 live event yesterday at California were it announced iPhone 6 and iPhone 6 Plus together with Apple Watch and Apple Pay.
I did a search on what domains Apple registered yesterday, what time did it register them and what TLDs and registrars it used. Apple registered New gTLDs such as .London, .Berlin, .Club, .Guru and .Link together with the traditional gTLDs and ccTLDs. So a lot of New gTLD registries got a little love from Apple.
Apple unveiled it's new payment system called Apple Pay but the exact match .com domain name ApplePay.com has been registered since 2002 and is being used by a company offering payroll services. The payroll company also owns ApplePay.net and ApplePay.org. Click here to read the complete story and why I think that Apple has a shot on buying this domain name.
The event was scheduled to start at 10am California time and that is exactly the time that Apple started registering domain names. Was it done deliberately or was Apple late informing it's brand protection company? Was it done so noone knows the new product's name or they just hadn't decide on the names up until the last minute? We will never know.
Apple registered most of it's domains at the CSC Corporate Domains registrar that is it's brand protection agency and a few at IP Mirror Pte Ltd and Lexsynergy Limited.
So I searched for the official names of the 4 products announced yesterday: iphone 6, iphone 6 plus, apple watch and apple pay. I searched some of the traditional TLDs such as .com, .net, .org, .info and .biz together with some ccTLDs such as .ca, .co.uk, .co, .tv and .me. And of course I checked all New gTLDs launched so far. All 150+ of them.
I did not search for other variations that could be popular with cybersquatters such as appleipay, appleiwatch etc.
Almost none of the newly registered domains are resolving.
Here is what Apple bought yesterday in relation to their products:
iphone 6:
Not a single domain. The reason is that all good iphone6 domains have been registered for years now. And not by Apple and most are parked. Here is a list of all iphone6 domains that I found registered by 3rd parties:
iphone6.com
iphone6.net
iphone6.org
iphone6.info
iphone6.biz
iphone6.us
iphone6.ca
iphone6.co
iphone6.co.uk
iphone6.me
iphone6.tv
iphone6.berlin
iphone6.camera
iphone6.center
iphone6.cheap
iphone6.club
iphone6.company
iphone6.cool
iphone6.directory
iphone6.email
iphone6.expert
iphone6.exposed
iphone6.gallery
iphone6.graphics
iphone6.guru
iphone6.kaufen
iphone6.kiwi
iphone6.land
iphone6.london
iphone6.photography
iphone6.photos
iphone6.repair
iphone6.reviews
iphone6.rocks
iphone6.solutions
iphone6.support
iphone6.technology
iphone6.tips
iphone6.today
iphone6.town
iphone6.vision
iphone6.watch
iphone6.wiki
iphone6.xyz
Of course one other reason that Apple did not register any iphone6 domains is that it already owns a lot of iphone domains that are enough such as:iphone.com
iphone.org
iphone.academy
iphone.blackfriday
iphone.center
iphone.cologne
iphone.company
iphone.computer
iphone.domains
iphone.email
iphone.global
iphone.gripe
iphone.guru
iphone.koeln
iphone.london
iphone.management
iphone.me
iphone.moe
iphone.qpon
iphone.repair
iphone.solutions
iphone.support
iphone.systems
iphone.technology
iphone.tips
iphone.trade
iphone.training
iphone6 plus:
iphone6plus.biz
iphone6plus.us
iphone6plus.co
iphone6plus.ca
iphone6plus.com was registered by someone in June. iphone6plus.net, iphone6plus.org and iphone6plus.info were registered a few hours to a day before the Apple event. Apple was too late on these ones.
Apple Watch:
applewatch.org
applewatch.biz
applewatch.ca
applewatch.tv
applewatch.co
applewatch.email
applewatch.club
applewatch.wang
applewatch.tips
applewatch.solutions
applewatch.berlin
applewatch.guru
applewatch.photography
applewatch.london
applewatch.link

All these domains were registered by other people years ago:
applewatch.com
applewatch.net
applewatch.info
applewatch.us
Apple Pay:
applepay.info
applepay.biz
applepay.us
applepay.ca
applepay.co
applepay.tv
applepay.london
applepay.link
applepay.tips
applepay.solutions
applepay.club
applepay.berlin
applepay.photography
applepay.email
applepay.guru
As I wrote yesterday ApplePay.com/.net/.org were gone years ago by a company that uses them legitimately.
So what did other people registered yesterday? A lot (85) and most of them were New gTLDs. I don't actually say that Apple should have registered all these domains because most would not even make sense for Apple yet alone for those people that bought them and now in danger:
iphone6plus.co.uk
iphone6plus.net
iphone6plus.info
applepay.menu
applepay.watch
applepay.ventures
applepay.uno
applepay.xyz
applepay.zone
applepay.tools
applepay.systems
applepay.marketing
applepay.technology
applepay.support
applepay.today
applewatch.media
iphone6plus.xyz
applewatch.solar
applewatch.services
iphone6plus.photo
applewatch.rocks
iphone6plus.photos
applewatch.reviews
applewatch.repair
iphone6plus.repair
applewatch.support
applewatch.ninja
applewatch.technology
iphone6plus.support
applewatch.kaufen
applewatch.juegos
iphone6plus.tips
applewatch.hamburg
iphone6plus.wang
applewatch.zone
iphone6.photos
iphone6.solutions
iphone6.vision
iphone6.watch
iphone6.graphics
iphone6plus.center
iphone6.gallery
iphone6plus.club
iphone6.email
iphone6.camera
applewatch.fitness
applewatch.xyz
applewatch.works
applewatch.watch
applewatch.uno
applewatch.training
applewatch.tools
applewatch.today
applewatch.tienda
iphone6.directory
applepay.company
applewatch.gift
applepay.land
applepay.hamburg
applepay.expert
applepay.equipment
applepay.directory
applepay.creditcard
applepay.computer
applepay.repair
applepay.center
applepay.cash
applepay.cards
applepay.academy
iphone6plus.org
applepay.cool
iphone6plus.me
iphone6plus.tv
applepay.co.uk
applewatch.directory
applepay.me
applepay.ninja
applewatch.cool
applewatch.computer
applewatch.company
applewatch.care
applewatch.center
applewatch.bike
applepay.services
applepay.rocks